Andy Murray will play Novak Djokovic in the final of the Australian Open and the Brit will work hard to end a couple of droughts.
There is $3,400,000 that will go to the winner of the Australian Open and while that is super nice for the two champions, Novak Djokovic and Andy Murray who will battle it out, it is the Sir Norman Brookes Cup which is the real prize.
The money boosts the bank account but the title is historic and you can't buy history. If it is Djokovic who wins he will pass Roger Federer in the prize money stakes. That is significant because it highlights how far the Serb has come; he is no longer the chaser and it would be the second time in a week that he has passed Federer having beaten Federer in the semis and taking a lead in the head-to-head series to make it 23-22.
"It does feel good, I must say," Djokovic said of this significant milestone.
Djokovic is in his sixth final at the Australian Open and is looking to win his sixth title and eleventh major, while Murray is in his fifth final; he is looking for a first Aussie Open and third major.
"Five finals is a great achievement," Murray said. "You can't take that away from me. I should be happy about that. There's very few players that will have made five Australian Open finals, so I have to be proud of that achievement.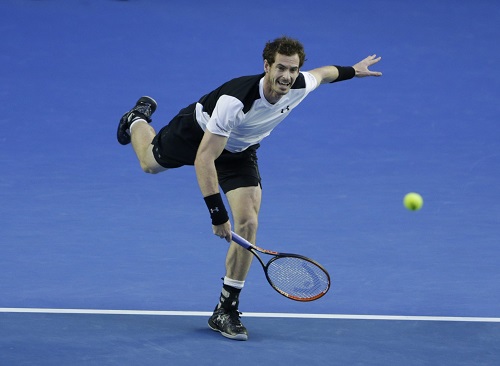 "Obviously when you get to the final you're disappointed if you don't win. But, I mean, I've obviously played very good tennis here. I've given myself many opportunities to reach the finals. Seven straight quarterfinals, as well.
"I have a very good shot on Sunday if I play my best tennis, like I said. I need to do it for long enough to have a chance. I'm aware of that. I don't think many people are expecting me to win on Sunday. I have to just believe in myself, have a solid game plan, and hopefully execute it and play well.
"But, you know, the previous disappointments, it's one tennis match. Doesn't matter what's happened in the past really. It's about what happens on Sunday. People like to read into what's happened in the past, but Stan beat Rafa in the final here. I don't know, I don't think he'd ever won against him in like 13 attempts. When he beat Novak here, the same thing, as well.
"There's no reason it's not possible for me to win."
This is the second year in a row and the third time in four Aussie Open finals that Murray plays Djokovic. Djokovic won all before and also goes into the match having won 21 of their 30 matches.
"He's definitely played better the last couple matches," Murray added. "We've played obviously a lot in the last couple of years. Last year here is a good match for me to look at because the tennis, in my opinion, wasn't miles apart. It was a very close match for three sets. Same thing in Miami when we played there. A couple sets were very tight. French Open was close, as well. Obviously managed to get the win in Canada in another very close match.
"Yeah, the most important thing for me is to sustain my level for long enough, not just for one set here or there, a few games here or there. I need to do it, you know, for a very long period if I want to get the win. That's my challenge on Sunday."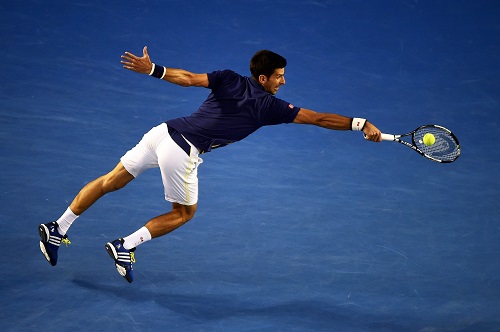 While Djokovic is bidding to become the tenth man in history to win six titles at of the majors with Rafa Nadal topping the table with nine Roland Garros titles. Nole is bidding to become the first man to win three consecutive titles at the majors since he achieved the feat when he won 2011 Wimbledon, the 2011 US Open and the 2012 Australian Open.
Meanwhile, Murray is looking to become the first man in the Open Era to win a major after losing four finals at any one of the majors which is the case with him at the Australian Open. If he wins he will be the first man in the Open Era to win the Australian Open title after losing four finals.
Murray is hoping to avoid becoming only the second man in the Open Era to lose five finals at any one major. His former coach Ivan Lendl is the only man in the Open Era who lost five finals at any one major which was at the US Open.
And yet again Andy hopes to end another Fred Perry drought moment. Perry was the last Brit to win the Australian Championship, back in 1934.