Angie Kerber has reached her first final at one of the majors and will play Serena Williams for the Australian Open crown.
When the last point was played in her semi-final there was a split second in which Angie Kerber realised that she was in the final of the Australian Open. She had a feeling like she had never experienced before in her career. She had beaten Johanna Konta 7-5, 6-3 and reached her first final at a major and across the net would be Serena Williams.
"Actually, I don't know, it was like 'Okay, I won the match and I'm in the finals'. I had so many things on my mind, you know. I was looking to my box. They are like standing there and happy, like I was. It was a really, really special moment for me," Kerber explained with her face beaming.
"It feels good. No, I mean, it feels really good. It was a tough match because also mentally I played a very good match against Vika (Azarenka), and I knew I must go out there and play again good, be aggressive. I knew also that she beat a lot of good players this two weeks and it will be not easy. But I handle it and I handle also my nerves actually in the beginning of the match. It feels really good to be for my first time in the final."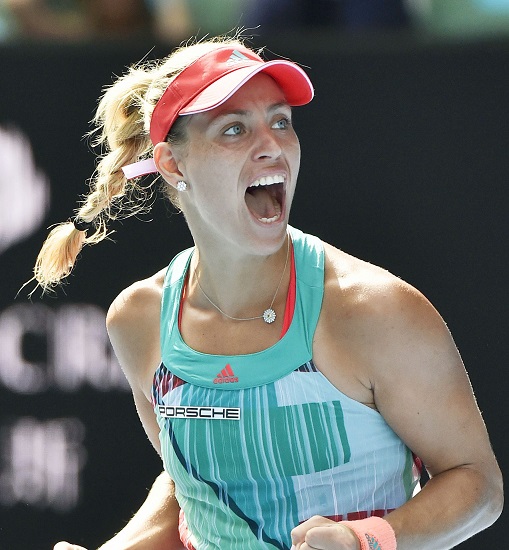 The previous best Kerber has done was reaching the semis at the US Open in 2011 and at Wimbledon in 2012. Getting to the absolute pointy end has been thin on the ground and maybe it was because the German has had a tendency to get too emotional; emotional to the extent of tears on court.
But now experience has helped guide things in a more positive manner and she feels this is her time.
"Yeah, I mean, of course, that's a special moment, a special feeling to get there right now, to being in the final," she said. "I mean, I'm four years in the top 10. I was not playing so good last year in the big tournaments. Now, yeah, that was my focus, to play better in the bigger one. Now I'm in the finals here. So that means, of course, a lot. I had great two weeks here with ups and downs, with the first match point down playing against a German. So a lot of things.
"But great experience, great two weeks. At the end I'm in the final, so I'm really looking forward. I had a lot of ups; I had a lot of downs. I think the final came to the right moment. I think I'm ready for it because I have a lot of experience on the last few years. I beat top players. I am a top player right now.
"So, you know, the work pays off, I think. I was working very hard in the last few years. Here I am. I'm in the final for my first time. I will for sure trying to enjoy it."
Serena leads their series 5-1. The one occasion that Angie won was in Cincinnati 2012. Williams had just won the Olympic gold medal in singles and doubles and when they met, Kerber served very well. That aspect, and much more, has to be right on the money for the German.
"I think every match starts from zero," Kerber said. "It's a new match. It's a new challenge. I mean, the courts, the balls, everything is the same. It's the final of a major, of course. At the end you must play a normal match like always. I remember also a lot of matches against Serena, that we have great and close matches in the past.
"I think and I hope that she will also have respect for me. I think I must play my best tennis to beat her, yeah, that she's maybe shaking a little bit.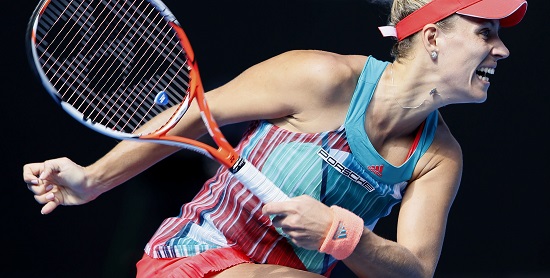 "She is going out there to try to win again another Grand Slam, making history. This is her goal. My goal is to maybe win my first Grand Slam.
"I think she will have respect. I think she will go out there and she know that she must play also good tennis to beat me. I'm feeling good. I'm healthy. I'm fit. I will try to win against her. That's for sure. I know it will be not easy."
There will be a lot of people supporting her and one in particular will stand out and that is legendary Steffi Graf who messaged Kerber after the semi-final win.
Williams is chasing her seventh Australian Open which will be her 22nd major and that would be level with Graf. Kerber said she will try to protect Graf's record. "We Germans have to stick together," she said laughing.