Off court distractions have disappointingly marred the Australian Open.
It is Australia Day, 26th January. The nation celebrates. It's like Bastille Day in France or Independence Day in the USA. The day usually falls in the middle of the Australian Open which is a celebration of summer and the start of the new year. The Australian Open is more often than not two weeks of great tennis with generally wonderful conditions.
This year's Australian Open, up to now the halfway mark, has been distracted more by things off-court than what has been happening on-court. Some gloss has been taken off what is a wonderful two weeks and that is unfortunate for the event and also the sport in general.
The fortnight started with the news of alleged match-fixing and that has stayed around the whole tournament, hanging in a corner like a bad smell that has not been cleared. Every few days the odour wafts through again with another piece of supposed information. Still the real evidence that was touted originally has not been produced.
A lightweight Australian player Nick Lindhal admitted to accusations of not giving his best in a low level match years ago and the matter is in court. Lindhal, in the years I watched him coming up through junior ranks, was always considered a loose cannon. You were never sure what was going to happen with him.
Issues around a betting splurge with a mixed doubles match at the Open this year saw betting on the match suspended and the players admitted at a post-match media conference, they had been questioned by authorities and categorically admitted they knew of no untoward issues.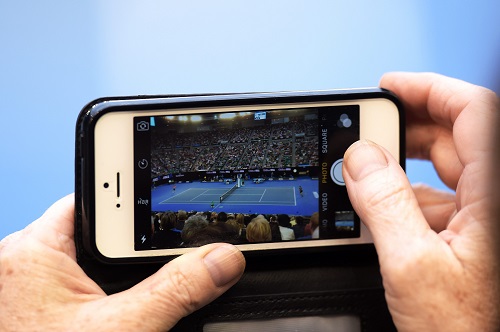 The point is, such anomalies have detracted from the Open and it is a shame there has not been the plethora of brilliant matches to overshadow the off court frustrations.
Then, just days into the Open being in full swing, word came out that three established members of the Tennis Australia board of directors had resigned in protest. Once again attention swung away from the on-court action. The resignations had nothing at all to do with the match-fixing allegations but it suggested dissent at the highest levels of the national association.
In the stands people had been falling and collapsing. Bernie Tomic was playing Denis Istomin when a lady collapsed and play was stopped. Tomic showed so much genuine concern about her condition and was visible relieved to hear that she was going to be okay, but it was a distraction.
That same day Ana Ivanovic stopped mid-game when someone fell during a match of her's. Ivanovic said the fall was so loud that she couldn't help but stop.
Ivanovic did not escape further concern because when she was playing Madison Keys the match was stopped for an hour on the Rod Laver Arena because someone else had collapsed. Ana looked to her courtside box – she had a concern that it was her coach. In fact it was confirmed to her that it was her coach Nigel Sears. He was treated by paramedics with his shirt off and taken to hospital.
On a nearby court at the same time, Andy Murray was playing and he knew nothing of the situation but when he finished he was told about it and he rushed to the hospital to see Nigel, his father-in-law.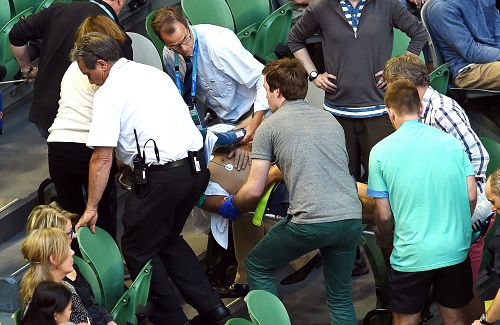 In the meantime a ballgirl was struck by a ball hit by Novak Djokovic and another ballkid was hit on another court while one ballkid had to run off court for health reasons.
Collapses in the stands were not over unfortunately. During a doubles with Sam Groth and Lleyton Hewitt, which was Hewitt's last match, a lady collapsed in the stands and the word was that it was Groth's mother.
The weather interfered but that happens at many events and organisers live with that but still it has been a crazy Australian Open. I cannot remember one of the majors being side-tracked so often when the attention should be focused on what is happening between the lines on court. It has been very unfortunate and it is a shame the Australian Open has been burdened with all the issues.