Novak Djokovic has won the ATP World Tour Finals for the fifth time.
Novak Djokovic has created tournament history at the ATP World Tour Finals. He has become the first man to win the championship four years in a row. The world No.1 claimed his fifth title overall when he defeated Roger Federer 6-3, 6-4.
Djokovic is dominating the men's game like no other since Federer a few years ago. The Serb is playing phenomenal tennis and even someone as great as Rafa Nadal made it clear that he is "nearly unbeatable" right now. Djokovic had Federer under pressure almost from the start of the match. This was such a different performance to a few days before when he lost to Federer in the round robin competition.
Federer was being made to play at a punishing level just to try and stay in touch with Djokovic who had the serenity of a lake that had no ripples. If ever, and it was oh so rare, he faced a break point, Djokovic would just come up with a return that could see no response.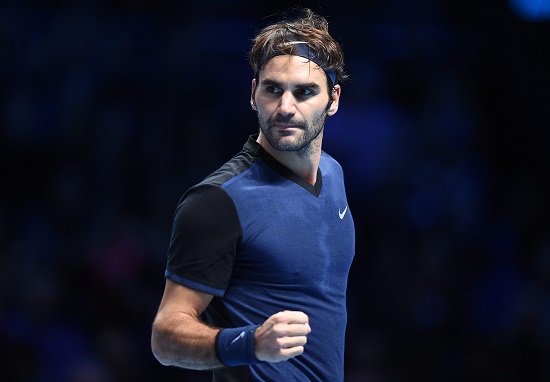 This is Djokovic's eleventh title of the year and the 59th of his career and among those 2015 titles were the Australian Open, Wimbledon and the US Open.
"It's been an incredible season. Other than Doha, I've played all finals. Obviously sitting here with this trophy alongside me, I couldn't ask for a better finish of the season. The last four years I managed to win the World Tour Finals, where the best players in the world are playing," Djokovic said.
"I owe a big gratitude and big thanks to my team for preparing me, for allowing me to reach my best when it's most needed Even after the Grand Slam season was done, I was still managing to find that freshness and energy to keep on going and keep playing well.
"That's the key more or less. I've been trying to really pay as equal attention to the work and the recovery, as well, mental and physical. It allows me to have the longevity. It allows me to have the matches and the tournaments I've had in the last couple years.
"But this season definitely stands out. I can't say I expected it, not at all. But I always gave my best, and I'm always asking from myself the most. I was always hoping that I can play this well throughout the entire season. Managing to reach this kind of season and achievement this year obviously gives me a lot of confidence for anything that is coming in the future."
This is the sixth time from eight matches they have played this year that Djokovic has won and he has levelled his head-to-head with Federer at 22-22. The day before he levelled his head-to-head with Rafa Nadal at 23-23.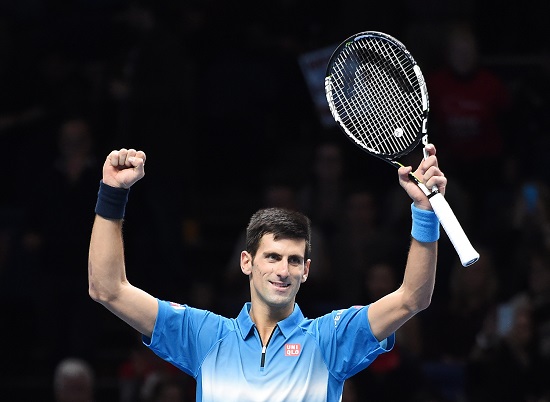 "It would have been nice to serve a little bit better early on in the match, play better overall on his second serve, because he does allow you to play on his second serve," Federer, who was in a tournament record tenth final, said. "Maybe at times I went for too much. The moments where I should have gone safe, I didn't, and vice versa. Those are the two regrets I have.
"If I played the match again, that is what I would try to do different. Other than that, I thought it was a good match. It was close. First six games were tough, to be down 4-2. I had my chances to at least be even. But I thought he played well. Still high-quality match, I thought."
You would have to suggest that if Djokovic keeps up this pace the records that Nadal and Federer have managed to develop and build up could come under threat and Djokovic is not backward in feeling that these stats are within his grasp.
"Of course, it does flatter me, inspire me. It makes me very satisfied and happy," Djokovic said. "Of course, I care about it. This is a sport I love truly with all my heart. Because I love the sport, that's why I started playing it. As a kid you dream to be in a position to win Grand Slams, win the season finale and be the best in the world. I managed to achieve that for many times.
"I can't predict the future. I don't know what's going to happen in next years to come. But what I can do for myself is continue respecting the kind of training regime and lifestyle that I had and keeping that mindset. Because of that package, I got myself in this position.
I'm convinced with this dedication to the sport, I can achieve more. How much, I don't know. I don't have a sense of urgency. I don't chase anything. I just try to be in the moment and see where it takes me."