Novak Djokovic and Roger Federer will square off in the final of the ATP World Tour Finals. It will be meeting 44.
Last year the final of the ATP World Tour Finals never happened. Not a racquet was picked up. Not a ball was hit. The trophy was presented to Novak Djokovic and it was a disappointing way for the regular season to end. After the gruelling battle Roger Federer had in the semis against Stan Wawrinka, which had its fair share of controversy and in which Federer saved four match points, things fell apart the next day when Federer succumbed to excruciating back pain and could not play.
For Federer that was one of the darkest days of his career.
This time there is no indication of such a thing happening again and the world's two best players, even if the rankings don't fully reflect that with respect to Federer (Andy Murray is ranked just ahead of him), will play for the title. Racquets will be picked up. Balls will be hit. The trophy will be presented after two or three sets depending on how long the contest goes.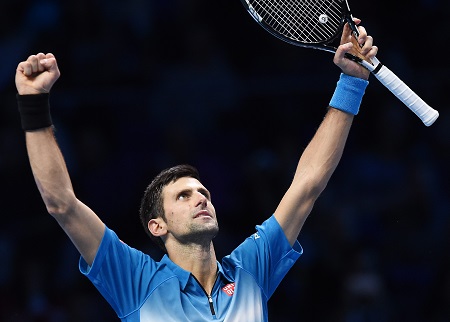 In the semis Djokovic levelled his head-to-head series with Rafa Nadal at 23-23. This final will be the 44th time Djokovic and Federer will square off and for the eighth time in 2015. These are the two most prolific rivalries in Open-era men's tennis. Federer has an overall lead of 22-21 but Djokovic has won four of this year's matches and hopes to level things again.
"After 46 matches and ten years of professional tennis, I managed to tie my head-to-head score with Nadal; it took a lot of time," Djokovic said. "With Roger, it's also really close. He's winning by one match. Even if I don't manage to do it tomorrow, I feel like these two guys will still keep on playing tennis for years to come. So hopefully I'll be able to have many matchups with them.
"In terms of importance or priorities that I have in my mind, this is not at the top, the head-to-head. It's more about obviously winning major titles and some other things. I've lost against Roger three times this year. When he's on, it's hard to play him. I think he also like playing me because he has a variety in his game with the slice, he comes to the net, I takes away the time from me, so forth. We always play matches with a lot of tension. There is a lot at stake. I know I have to be on top in order to win against him."
The most recent match they played was earlier in the week at the ATP World Tour Finals when Federer won their round robin match in straight sets and then went on to have a 3-0 record in the group.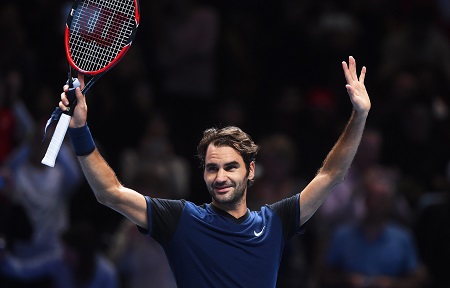 "It matters because we can both look back on it and see what we could have done differently, for the good or the bad," Federer said. "That's interesting for both of us. Even though it does also happen that you play each other in one place one week, then another place seven days later in a finals, I'm sure we've done that as well. This is different. It's the same conditions, same court, same place.
"For me it's an advantage because I guess it gives me a bit of confidence. For him it's an advantage because he gets a second chance, and he's in another final. He's played some great tennis since we've played. So, yeah, I still believe his confidence is slightly higher than mine with the amount of success he's had this year."
This will be the third biggest final they play this year; the previous two at Wimbledon and the US Open both went to Djokovic
Federer has won this title a record six times while Djokovic will try to be the first match in the event's 46 years to win it four straight years and for a fifth time overall. If Djokovic does win he is guaranteed to reach $US20million in on-court earnings this year.