Novak Djokovic claims a fourth title at the BNP Paribas Masters and his tenth title of the year.
It doesn't seem that long ago that Roger Federer was being praised for all his incredible results as he broke tennis' records but now Novak Djokovic is carving more than an equally impressive path of firsts.
In the first meeting between the top two seeds at the BNP Paribas Masters since 1990, the world No.1 has won the title by defeating Andy Murray for the tenth time in their last eleven meetings 6-2, 6-4. The result means that Djokovic has become the first player to win six ATP Masters 1000 titles in a single season. He is the first to win Paris-Bercy four times and the first to win it three straight years. Djokovic had already become the first in men's tennis to reach 14 straight finals in a season.
Against Top 10 opponents this year Djokovic has an enviable 27-4 record and he improved his record over Murray to 21-9. This is Nole's 26th ATP Masters 1000, placing him just one behind leader Rafa Nadal.
Djokovic is on a 22 match-win streak which is just six shy of his run from earlier in the year. He now has a 78-5 win-loss record in 2015 and this is his tenth title of the season.
Asked what has been the secret to his success this year and Djokovic said there was not just one.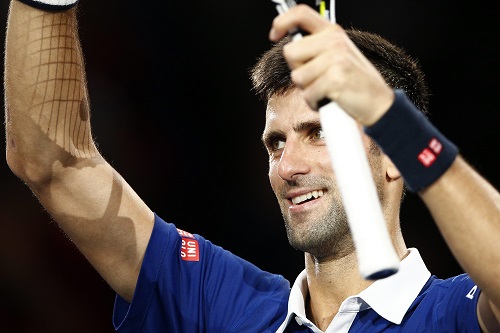 "I think there is few reasons why I have managed to reach my peak at this stage of my career this year," he said. "I think in terms of physical and mental ability, I reached my peak experience wise, obviously have had a lot of matches that in the past that have led me to where I am at this stage. Of course I did go through certain periods that had more doubts and, you know, I wasn't as successful. It all served as a great lesson, as a way to improve and to get better. So this season, everything got together.
"I'm a married man, and I'm a father, as well. I think I have a nice balance and serenity in private life that reflects on the professional life, and vice versa. I have this belief that the holistic approach will definitely get the best out of yourself. So it works for me. Obviously everybody is different. I'm still determined to improve, to get better. Nobody can be perfect, but, you know, if you are going for the perfection, you might reach excellence. That's the kind of mind set I have. Try to work every single day with a purpose.
"I enjoy being on the tour and competing at a high level. And as long as there is this drive, I'm able to stand up every morning and, you know, knowing that I have ways of inspiring myself to keep playing on this level."
The match tightened early in the second set and Murray felt there was some hope of him breaking through. He was up 3-2 and 0/30 on the Djokovic and he had a clean look at a return but the ball went just wide. Murray faced a second serve on the next point and hit a big forehand return to the backhand, and went for big forehand on the second shot but ended up losing that point.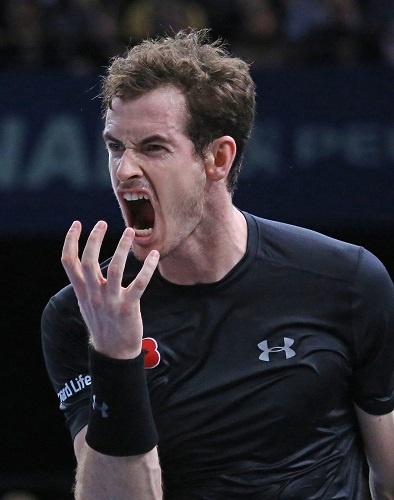 "That was obviously my chance there to get a bit of a lead, some of the momentum, and couldn't quite do it," Murray said. "I missed with my backhand a little bit. Left a few too many in the middle of the court and he was able to dictate a lot of the points from there. But, yeah, it was a tough one."
"Obviously this year his level has been incredible. I think for me since the beginning of last year, my results against him and Roger, from my perspective, haven't been good enough. You know, I need to do better in those matchups.
"Obviously it's harder playing against the best player than someone that's ranked 8 in the world. You know, those two are two of the greatest players of all time, so it's not like there is no disgrace in losing to them. But I do feel like I need to start doing better in those matchups, because the scoreline in the last couple of matches there hasn't been good."
Had Murray won the title he would have secured the year-end No.2 ranking for the first time in his career. But for Djokovic he enters his 172nd week as No.1placing him fifth overall and he has already clinched the year-end No.1 ranking for the fourth time in the last five years.
And if you want to look at the banking aspect after all BNP Paribas is the title sponsor, Nole is the first man to have earned over $16 million in a season.