Serena Williams is still smarting over her loss at the US Open.
The women's US Open was memorable for two aspects; the refreshing final between Flavia Pennetta and Roberta Vinci and the way things ended for Serena Williams in the semis as she endured one of the greatest upsets in all of tennis history, to Vinci.
Tennis has missed the way the final was played by the two Italians. It was a lovely match to watch but more importantly the way the two players handled themselves was priceless. They were so ecstatic. Their happy faces were genuine because it was all such an achievement. It meant something, something bigger than Ben Hur and it was not a case of "yeah I am really happy" but then minutes later it's viewed as just another notch on the tally of titles.
Pennetta was excited to the hilt and the warm greeting she gave her friend was worth the entry ticket, but then you also were left wondering if Vinci had actually lost. In essence she had not lost; her face radiated from the time she upset Serena to well beyond the trophy presentation ceremony.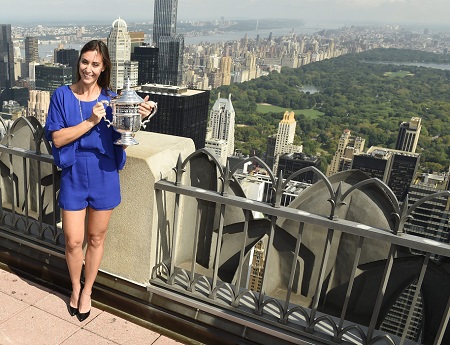 It was all pure gold and it left the fans watching live at the Arthur Ashe Stadium and all those millions watching on television with a sense of pleasure for the two players. This is how professional sport even with all it aggression and guile and drive and pressure and focus, should be played.
Pennetta and Vinci showed sports fans what it all meant and that it was not just a fleeting victory. On the other side of the coin, or the agony that went with the ecstasy, was the affect it had on Williams.
The world No.1 had been playing down the calendar year Grand Slam. She refused to talk about it but at the same time made it clear that she did not feel pressure. Remember this: "I told you guys I don't feel pressure. I never felt pressure. I don't know. I never felt that pressure to win here. I said that from the beginning."
She had also made it clear that having the "Serena Slam" was a bigger achievement for her. You got to question that when one considers her attitude after the loss and now the fact that she has pulled out of the tournament in Beijing and the season-ending BNP Paribas WTA Championships. That calendar year Grand Slam was more important than she let on and she felt the pressure.
Williams announcing that she will not play a sanctioned event the rest of the year. Her season is done, something her coach Patrick Mouratoglou hinted at.
"When Serena lost in Toronto [in August], she was very disappointed, but we went back to practice the morning after because she wanted to win the US Open," he said. "But after this year and the three grand slams (in 2015), the question is how high her motivation is to play those tournaments. I don't think she should play if the motivation is not really high.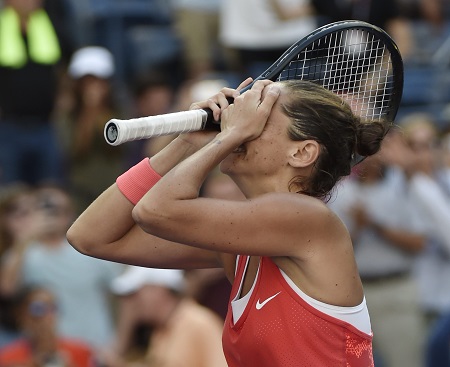 "Because she lost (the semis), she says to me her season is not good. But I like that because it's just about having high expectations and that's what champions have and I think the same way. I don't think the strategy was wrong, but I think she was not in the right mindset that day for her tennis, which happens, but usually I find a way to make her be better on those days. And on this day, I did not."
You wonder if there will be a coaching change by the end of the year as issues about their private lives swirl.
When Serena lost that semi-final to Vinci she was devastated and that is understood but Rudyard Kipling's poem "If" talks about triumph and disaster and treating those two imposters just the same; in defeat she certainly won no praise. Her withdrawal from Beijing and Singapore doesn't help change attitudes.
"It's no secret I've played injured most of the year – whether it's my elbow, my knee, or, in the finals moments after a certain match in Flushing, my heart," she said.
Let's not forget it was a semi not a final and that "certain match" was won by Roberta Vinci who stayed the course and played the match of her life. Williams reiterating that with grace would have gone a long way.