Novak Djokovic has defeated Roger Federer to win the US Open championship again.
The last time a player in men's tennis won three of the four majors in the one year was in 2011 and that was Novak Djokovic. The world No.1 has achieved that outstanding feat once again by winning his second US Open defeating Roger Federer in a breathtakingly good match, in three hours 20 minutes, 6-4, 5-7, 6-4, 6-4.
"I wouldn't necessarily say I am dominating, but I am definitely very proud of all of the achievements," Djokovic said. "Winning a Grand Slam is very special for any tennis player when you are dreaming of becoming a professional tennis player. When you are kind of finding that inspiration, motivation, these are the tournaments you dream of wining.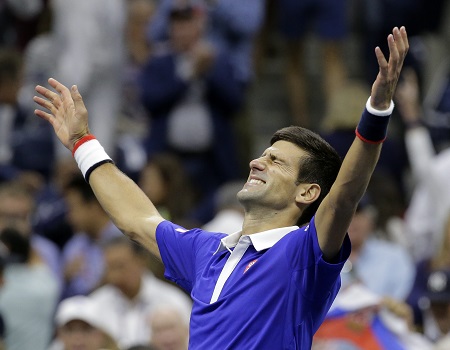 "To relive these moments after 2011, it's quite incredible. To win against one of the biggest rivals, all time Grand Slam champion, somebody that always keeps fighting till the last point, keeps making you play an extra shot, yeah, all these things now are very special to me. This is a night I will remember for a long time."
The shot-making from both men was extraordinary to say the least. The rallies that were exchanged defied words with the power and placement of shots. Just when you though had been won, another return crossed the net, sometimes in desperation but more often with added velocity.
Federer was by far the crowd favourite and he admitted that did a lot to lift him in this glorious encounter which he said was some sort of consolation.
"(The crowd) is definitely one of the reasons that I keep playing, because of these moments, goose bump moments. It's great," Federer said. "Yeah, surely I am disappointed (but) I had my chances on my racquet. I should never have been down in the score the way it was. Novak did a great job fending then off. It was a tough night, but still thrilling at the same time."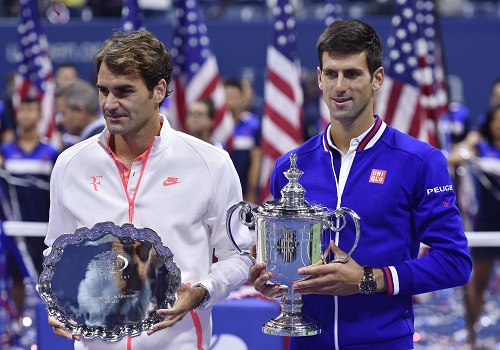 Up to the end of the first set Federer had not lost a set all tournament and in fact had not lost a set since the Wimbledon final, he was on a run of 28 consecutive sets.
After levelling the match Federer's opportunities were there but some loose points at the wrong time changed things. He should never have lost his serve late in the third set which ultimately saw him lose the set – he was up 40-15 but it turned right out of the blue.
Djokovic went up 5-2 in the fourth but Federer with a double break. Federer got one back and almost the other when he had points for 5-5 but it just didn't happen and on match point he sailed a forehand long.
"I knew he was going to be aggressive. He's going to try and disrupt my rhythm, and he's going to put a lot of variety in his game, slice, chip and charge, come to the net, serve and volley. Which he did," Djokovic explained.
"I was ready for it. I was ready for the battle. We pushed each other to the limit, as we always do. It is the ultimate challenge that I can have now winning against Roger; back-to-back finals in Wimbledon and now here. It's tremendous. I'm really, really proud of it."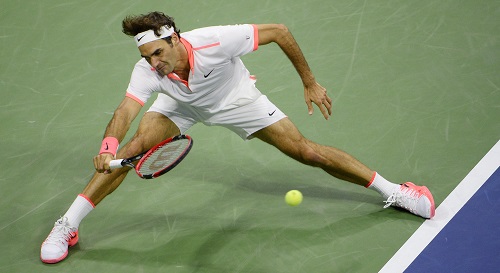 Federer said he knows why he lost the match but did not elaborate but said it is something he will work on and keep moving forward.
But this is Novak Djokovic's special moment. He was clear in saying five years ago he wouldn't have won such a match but no he is more experienced with such situations and having played Federer 42 times and have a 21-21 record with him.
And to go with the stats, in addition to this being Nole's second US Open, it is also his seventh title of the year, tenth career major and 55th career title. Oh and while the numbers are being thrown around, he also earned $US3.3million.