Roger Federer has started to employ new tactics and the Djokovic camp doesn't like it.
Boris Becker seems to be talking a load of nonsense.
He is saying the tactic being employed by Roger Federer is disrespectful to his opponents. Federer is essentially chipping and charging and taking his opponents unawares when they are serving. Now how that translates to being disrespectful is anyone's guess but it seems that it comes down to a bit of gamesmanship from the Djokovic camp.
Becker said: "It's almost disrespecting the other guy's serve."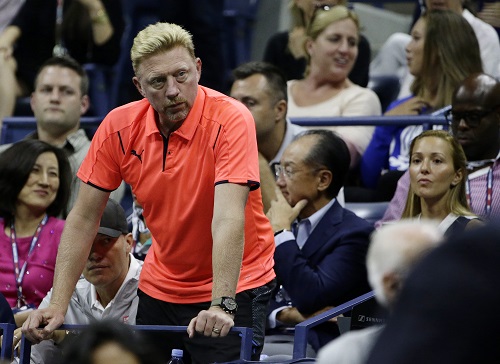 While I call it shock and awe tennis, the unofficial term it has been given is SABR (Sneak Attack By Roger).
Becker said in his day playing such tactics would result in the likes of Ivan Lendl or himself hitting returns right at the opponent.
"I haven't spoken much to other players about this," Federer said. "It's players coming up to my coach and talking about it (but) me personally, I haven't heard much feedback form any player almost to be quite honest.
"For me it makes sense which I think it does; I'll use it in the finals. I used it to great effect against (Djokovic) in the tough situation, it was 4-1 in the breaker in Cincy. We'll see if the occasion presents itself. It's got to be the right point, right frame of mind, the right place to do it. I hope I'll have the opportunity to do it."
It really is a peculiar matter to be questioning. John McEnroe chimed in agreeing with Becker but have they totally forgotten that Paul Annacone played chip and charge tennis all the time. Johan Kriek did it and so too did Max Mirnyi and Tim Henman.
Djokovic said he would not try the same tactics. Well, that's his choice.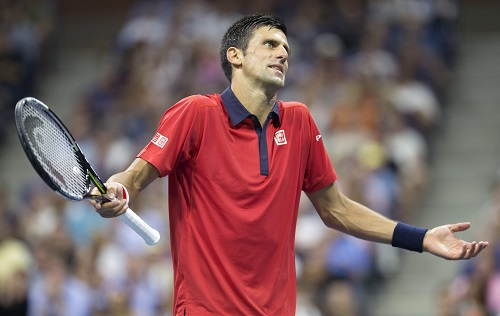 "He tried that in Cincinnati and it worked a couple of times. It's an exciting shot for him; for the player opposite side of the net, not so much. So I have nothing else to say about that," Djokovic said.
It is still baffling to know what the problem is with what Federer is doing. He is not playing illegal returns and isn't the idea to unsettle an opponent?
Does it mean that a player should stop getting fired up or staring down an opponent because that is disrespectful?
"It's not disrespectful. Pretty simple," Federer added. "I will do it some more, no problem.
"I'm actually standing in position when they are serving, and then only once they toss it, that's when I run so they don't actually really see me, in my opinion. Whatever works. As long as it's in the rules, I think you should be able to use it."