Serena and Venus Williams will meet for the 27th time and Novak Djokovic is amazed how they can play each other.
Novak Djokovic is amazed and in awe of how Serena and Venus Williams are able to put aside being sisters who are incredibly close to one side and be able to play bruising battles for the biggest prizes in world tennis. The world No.1 just cannot understand how they are able to do that because he would find it next to impossible if he were in their shoes playing his brother.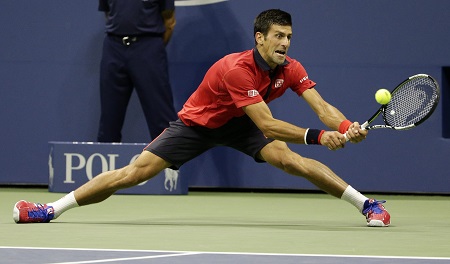 "I admire what they're doing for so many years to play against each other on such a big stage," he said. "It's strange. They are sisters. They live together. They grew up together playing tennis. Of course they love each other, but then they have to be professional and go out on the court and play each other so many times in the finals of Grand Slams, in the biggest matches.
"They both were No.1 in the world. Chapeau for that. I don't know if I'll be able to play my brother. It's impossible. I would not be able to handle it on the court. I have admiration. For me, somebody who has siblings, it's hard to watch, honestly, as well. Just going after each other and after that going back to the same home like nothing happened. That's a really tough one."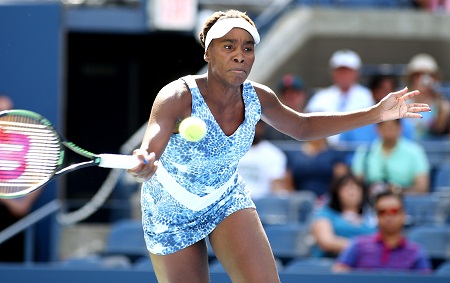 But that's the way it is and Serena and Venus Williams have adapted to the situation. The majority of their matches have not lived up to the hype. Things have improved as they gave become older as far as the quality of their matches is concerned but it was not the case in their earlier matches which were often disappointing and a letdown.
Interestingly it is the first time they have made the US Open quarters at the same time since 2008.
When they meet this time it will be their 27th meeting and Serena leads the series 15-11. This time she is taking another step towards that historical aspect of the calendar year Grand Slam which she still dismisses citing it is not the be all and end all and that she still has the "Serena Slam". Maybe so, and despite it being an amazing achievement, historically and traditionally that fades in comparison to the calendar year Grand Slam.
It is just surprising that Serena continues to play things down. Sure she is probably trying to keep the pressure at the lowest ebb but the tennis community is all too aware that she is chasing history and 100% luck to her.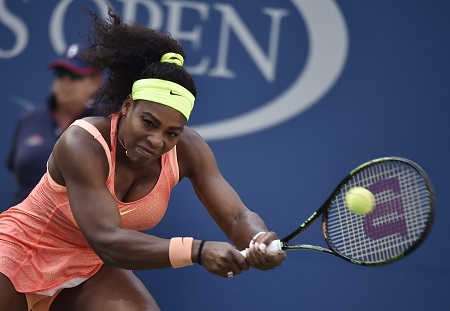 To be only the fourth woman and the seventh player overall to achieve a calendar year Grand Slam is more than phenomenal. Despite her playing things down, no one for one minute thinks if she wins, her celebration will be subdued reflecting the attitude she is presently showing.
"I don't think anyone want to be a spoiler," Venus said. "I think people love to see history being made. No one is out to be a spoiler, but at the same time, you're focused on winning your match even though the circumstances are really much different than you."
Serena said: "Of course the history is there. I'm not a robot or anything but at the end of the day I am just here to do the best I can. If that means I win, then great. But if it doesn't, then you know what? I can't let that affect me because I still have other tournaments to play."
Maybe so, but probably the chance of a calendar year Grand Slam won't come around again.