At this US Open, mid-match interviews involving players debuted. What next?
It is fine for tennis to try new concepts to promote the sport. Often the ideas come from TV broadcasters because they are trying to supposedly add value. There are some good ideas and then there are ones that are … well let's just say not too smart and almost silly. One of those silly ideas was the "walk-on" interview which bafflingly still happens. Heavens knows why.
Players are standing in the hallway waiting to go on court for a match and for a minute they are held up and being asked about their up-coming match. Does a TV executive really think they are going to get a player's inner thoughts on how they will play when the opposition is standing two metres away? They are dreaming.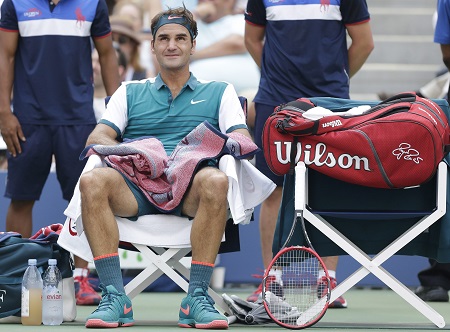 A sort of extension to the walk-on interview debuted at the US Open when the first mid-match interview was done. Former champion player Pam Shriver did the interview and it was on ESPN the American TV sports network. Up front, it has to be said that a player must agree to do an interview otherwise it does not happen.
The first interview done was with the American player Coco Vandeweghe. She agreed to do the interview. Did it serve any purpose? No it did not. Nada. Zilch. Zippo. It was just plain stupid. It was as poor as on-court coaching that happens on the regular women's tour. What happened to thinking for yourself on court? But that's another story regarding on-court coaching.
"ESPN approached me the day before and I was open to the idea," Vandeweghe explained. "Pam explained it to me herself. She would ask me two questions. If I didn't want her out there I could wave her away at any point in time. I could say it two seconds before I walked out on the court. I gave her the nod to go ahead, and then it happened.
"I can't remember a thing I said. Dead serious. I don't know what she asked."
That in itself says a lot about where the idea should go … hit it out of the stadium.
There is the potential of a player getting themselves into hot water with this concept; they may say something regrettable. After all they are supposed to be concentrating and focusing intently and in that case their verbalisation could be questionable. What if they swear or abuse, would they be penalised because it's on live TV? Just asking.
The audience is not going to get anything meaningful out of this concept. It can be an embarrassment for the player and the sport.
You will find that it will be the lower ranked players who might agree to do something like this for an extra 15 minutes of fame. It would come as a major surprise if one of the big guns actually did it. Those are the players the fans would want to hear from and that is not likely to happen.
Shame there was no such interview when Vandeweghe played her second round against Bethanie Mattek-Sands when she splintered her racquet and then lost the match. Now that would have been an interview.
Roger Federer said he has done it in an exhibition. That's fine. That's not serious tennis, it's fun to have a player mic'd up when hitting during an exhibition. That is all part of the show. Tennis on the proper tour is real tennis.
"What I heard is they didn't really go through (player associations) which would be the normal thing to do," Federer said. "They went straight to the players. That's not the way to go. But we'll see what's gonna happen. I understand the idea, but what's too much? I understand pushing the boundaries. For me I haven't done it in 17 years, so why start now?
"You don't want to impact your game and you don't want to look back and think 'what a stupid move that was in hindsight'. Then you're frustrated. I understand the request but I'm not sure if many players are actually doing it."
Serena Williams pretty much endorsed what Federer was suggesting. She said she is a "vintage player" and that only the Lord knows what decade she is from.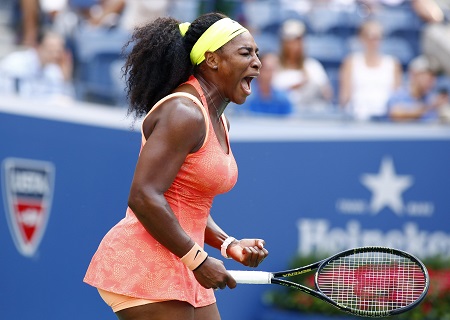 "I don't know if I can say if that's something I would do, but I found it quite interesting," she said. "Maybe that's the future of tennis (but) hopefully they don't make it mandatory. I think it's great for some viewers; get in the mind of athletes, but for me I'm really focused the whole time. I don't necessarily want to answer questions about anything. I want to be in that moment.
"That's kind of the integrity of tennis when you think about it. It's just you on the court. It's not a reporter. It's not a coach. It's just you in that moment. I kind of love that. It's the only sport where you have that."
Novak Djokovic thought it was an interesting idea when he was told about it in a media conference; he had no idea before that.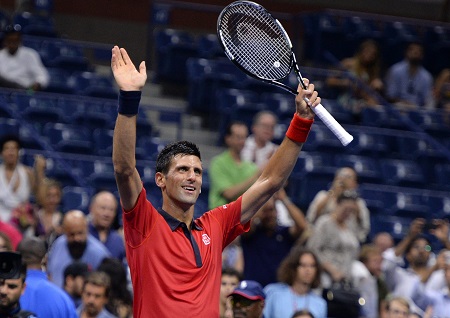 "I don't know how much it can really work in tennis but the impression of this first interview has been made," Djokovic said. "It's going to be interesting to see if somebody is going to follow up and accept to do the same. I will not, definitely, this tournament."