The US Open is about to start so what are some of the players saying ahead of the year's last major.
SERENA WILLIAMS
On trying to be the first player to win seven US Opens and setting new records.
WILLIAMS: I definitely think that's something that the writers focus on a little more. I had no idea of that. That sounds really cool, you know. But hopefully if things don't work out this year, I'm obviously going to be here next year and have another chance to do that.
On trying to tie Steffi Graf for major titles and close in on Margaret Court
WILLIAMS: Yes, I feel like there's always another record, then there's always another person to catch up with or to pass. I never really thought I would be in this position where I would even be talking about, you know, records, talking about passing Steffi Graf or even mentioning Margaret page 1 of 3 Court. I mean, I just grew up trying to be the best that I could and do the best that I could. I worked really hard for everything. So to even be mentioned in that conversation is great. But like I said, I feel like I don't put that pressure on myself to do anything here 'cause I'm obviously going to be excited to compete next year and just keep going and have fun.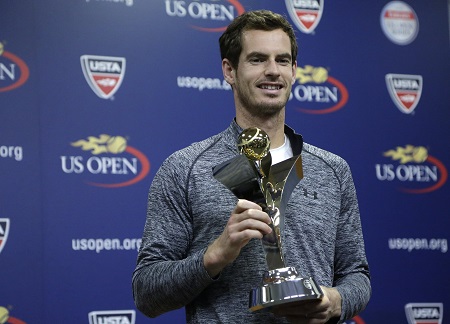 ANDY MURRAY
On playing Nick Kyrgios which is the highest profile first round
MURRAY: For me it's just a tennis match and I go about the match in the best way possible by getting all the things, getting all the tactics, and everything sorted and you know, tailor my practices the next few days around his game style and that's what I'll be doing. You don't obviously pay attention to the other stuff.
Every match is a new match. You can learn, obviously, from those previous matches, see what things worked and what things didn't, but he might come in and do something completely different against me next time, so I need to be prepared for that. He's quite an unpredictable player so you need to expect that when you go on the court. Yeah I've played well against him, I played good matches, but he's obviously a top player, you know, just missed out in a seeding here and I'm sure he'll be one of the top players here in the next few years.
To be honest, I think he likes playing on big stages. That's where he's played his best tennis throughout his career. Last year he'd only won one or two matches outside of Slams in the whole year. This year, his results have been inconsistent but at the Slams he made quarters. In Australia, I played him in the third round at the French and at Wimbledon he was close to reaching the quarters again there. I would expect him to be ready for the match. He gets himself fired up for the big events.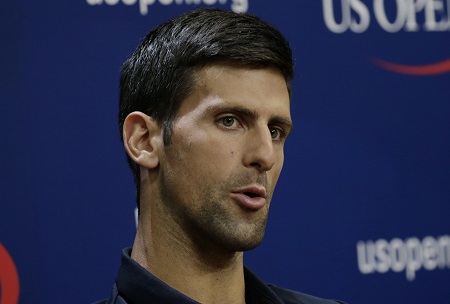 NOVAK DJOKOVIC
On his chances of winning a calendar Grand Slam
DJOKOVIC: I sincerely hope from your mouth to God's ears. That is the only thing I can say. I've been close and that gives me enough reason to believe that I can achieve that. I'm trying to win, there is no secret. I'm trying to win every Grand Slam that I play. I set myself up for high standards because of the results I've had the last couple of years. I'm an ambitious guy and I devote myself completely to this sport. With my family and team around me, I enjoy it. I really enjoy playing. I don't see a struggle in it. Of course, everybody goes through ups and downs and difficult times, but generally it motivates me to always be at the Grand Slams and perform my best. Will that happen or not? I cannot predict and say yes or no, but I can definitely tell you that I give my best.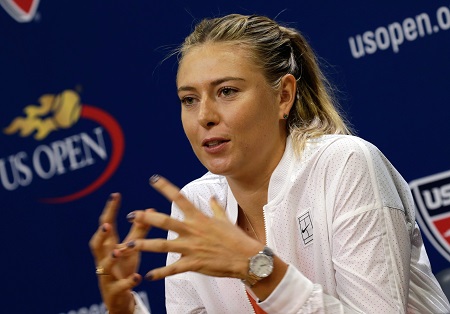 MARIA SHARAPOVA
On returning to play. The US Open is her first event since Wimbledon.
SHARAPOVA: It's always just the adjustment of being a professional athlete in a sport that requires many weeks out of the year to compete at a high level. Don't always know where some things come from but sometimes you have to make adjustments to be healthy and ready for the big ones. I've had to make adjustments throughout the year and it only gets tougher as you get older, of course. On her leg injury…. It was just a muscle strain. A lot of everything.
On preparing for the US Open
SHARAPOVA: I've done everything I could to be ready. There's nothing more that I could have done, so yeah, I hope to be ready. On her first-round matchup vs. Daria Gavrilova… Well, obviously she's a really great player and a tough first round we've gone back and forth with our results this year. She beat me in Miami and I had a good win against her in Rome so yeah, she's a really good opponent.
Of course you have to be realistic and limit your expectations, but it's never quite easy, because you're a competitor. Especially when you step out on the court, you always expect yourself to do the best you can, but that's never easy for a very big competitor.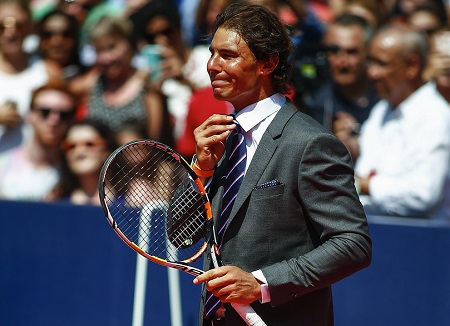 RAFA NADAL
On his first round opponent Borna Coric who beat him last year
NADAL: He's a tough player. He's a young player with a lot of energy and he's a big competitor. He's one of the players that is the future of our sport, so it's a tough one, but I'm playing well. I feel like I'm ready. He's a complete player with a great serve and a very good backhand. He's a big competitor. I don't remember playing him before. It was a tough week for me; I had the surgery the week after. I don't remember it very well, but I think I played very bad. If he played well then he deserved to win, but hopefully Monday will be a different story.
On his stress level heading into the last Grand Slam
NADAL: My stress is much less than it was at the beginning of the season. I'm feeling better myself. As a tennis player, I'm feeling better today than I was a couple of months ago. I've worked a lot these last couple of months. I know the process; It's a challenge for me to find the level of play that I've been at a lot of times in my career. I'm practicing great, now it's time to play that great against the competition. The level of tennis is very close to being back there.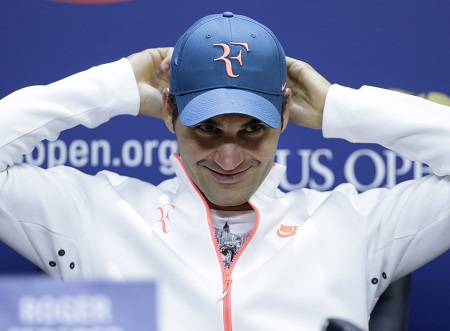 ROGER FEDERER
If he feels pressure going into the tournament
FEDERER: I don't feel extra pressure, to be quite honest, but … I don't feel this tournament any different, from Wimbledon, or the French, or any event. I think there's always some nerves going into a first round. You don't know how the conditions are going to be, how your opponent is going to be. You always hope to get out of the blocks early and good and if you don't, there's no need to panic. It's a best of five set match, so if you stay with him, you try to fight back, and if you start rolling, you try to maintain that, and that's why it's always a bit of a relief to win your first or second match. You're really into the tournament, you've seen matches, you've felt the matches, you've played in some, that gives you a lot of information.
If he thinks he got his schedule perfect this year
FEDERER: For Cincinnati it worked out well, apparently, and if I win here, then yes, it was a perfect schedule. If I lose in three days, then maybe not. … The goal was for me to play well here at the US Open and hopefully defend Cincinnati, as well. I did very well at Cincinnati, and now the focus shifts to New York. I feel like I have a good chance, but I really can't think further than my first round opponent right now.