Serena Williams is on the cusp of making history.
John and Patrick McEnroe have made it clear that Serena Williams is the greatest female tennis player of all-time.
Speaking on a conference call for ESPN, the American sports network, leading into the US Open, John said: "To me she's the greatest female player that ever played. She's better in every way now. She's more prepared now. She used to sort of maybe not get as prepared because she figured she was so much better that she didn't have to be on her toes, be mentally focused, she could sort of ride in and out of it, which she's even shown when she's feeling some pressure and not playing her best, she still figures out a way to win… if she brings her A game, she's going to win this for sure."
What Williams is attempting to do over the next two weeks in New York is a feat that has been accomplished by only three women and that is to achieve the calendar year Grand Slam – Maureen Connolly was the first, then Margaret Court and the last one, in 1988, was Stephanie Graf who also won the Olympic gold medal in the same year.
For the second time in her career she holds what is termed the "Serena Slam" which is holding all four majors at the one time. However, it would be truly remarkable if Serena won her fourth straight US Open, it would be her 22nd major, and in doing so she'd go undefeated this year at the majors. The pressure is certainly on her shoulders, in fact during Wimbledon she refused to entertain questions about the Grand Slam.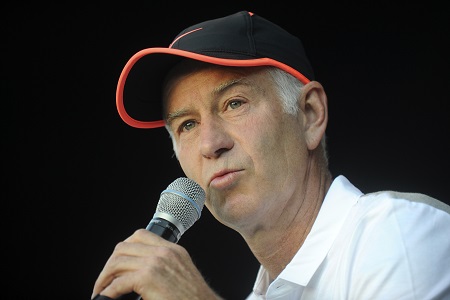 "I do think the biggest difference for the calendar slam (vs four straight) is the pressure," Patrick said. "I don't think you can underestimate that, the pressure that the player is under. Yes, there's no doubt winning four in a row almost never happens. It's arguably as impressive but not quite because of the pressure factor of what's building now towards the US Open.
"There's no doubt that Serena's feeling that. And there's also no doubt in my mind that she can certainly handle it. I think that's why you're hearing her say she can't wait till the US Open is over so she can take a step back and take a real breather from the spotlight."
Like fine wine, just like a bottle of Petrus, she has become better the older she has got. She is a way more complete player now at the age of 33 (she'll be 34 two weeks after the Open) than she was at 28 and she has become tougher mentally and even stronger physically, if that was possible.
There was never a doubt that she was one of the greatest players but for Serena that was not enough; being the actual greatest was the carrot at the end of the stick. If she wins the Open, there should be no argument about her being called G.O.A.T..
She is one amazing athlete and competitor.
"Athletically, you have to put her, Venus and Steffi Graf as the greatest athletes that ever played tennis," John said. "So she's got a big edge there. Then mentally she's always been exceptionally strong.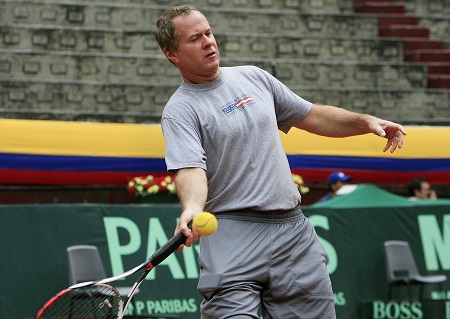 "The other part on the women's side is that as you get older, the advantage of playing two-out-of-three, that takes far less of a physical toll on you than best-of-five in the men's. So that allows her to sort of be able to maintain this dominance. Rivalries, Henin retired, stopped playing. Clijsters stopped. Venus has been ill. Azarenka was out a long time. Capriati had shoulder surgery. Some of those great, great players of the game aren't around anymore, so she's at a time where there seems to be a bit of a lull as far as challengers right now. There's not enough challengers to really push her."
Patrick added: "She's done everything possible in the last five, six years to win as many majors as possible. You got to give her a huge amount of credit. I think one point I remember her going to Hollywood. She wanted to be a Hollywood action star, something like that. I think she quickly found out, maybe that tennis thing isn't so bad. Maybe these other things will help me in what else she does, designing clothes, going on the QVC network, which she's successful at, and I think she's successful because she's the greatest female athlete on the planet."
Serena's game face is already on.