Serena Williams continues to stamp her mark as she wins in Cincinnati.
Serena Williams continues to cement herself as the favourite for the US Open as she attempts to win the coveted calendar year Grand Slam in New York. Williams captured the Western and Southern Open by beating Simona Halep 6-3, 7-6, scoring her sixth win from seven matches with the Romanian.
For Williams this was her third straight final in Cincinnati and the second year in a ow she has won the title and she is the first woman to achieve that since 2004.
"It feels really good to win this title twice, or just win any title," Williams said. "It definitely feels good, yeah. I definitely feel there is room for improvement. I think that playing Simona really tested me, and I felt like I was up for the challenge and up for the test.
"Final grade, I'm not sure yet. But I do know that I think everyone here knows there is room for improvement for me and I can do better. At least I'm on the right track of going up and not back. I think the win here helps me not necessarily I just like to it also makes me realise the feeling of winning. It's ridiculous.
"(And) I'm ready for the Open. I don't care if I win or lose or break even. I'm ready to start it, get it over with, and be done and go on to the next event. But I'm so ready for New York. Let's go, right?"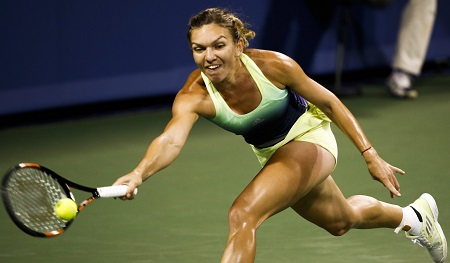 This is Williams' 69th career title which allows her to move clear of Evonne Goolagong for most titles won. She is now behind Martina Navratilova (167), Chris Evert (154), Steffi Graf (107) and Margaret Court (92).
Serena will also spend her 255th week as world No.1 and will soon likely pass Evert who is at 260 weeks. Halep meanwhile will move up to the No.2 ranking, moving past Maria Sharapova.
"I'm sad because I lost," Halep said. "It was close, but she was stronger. I played a good match I think. I played good tennis. I was aggressive as much as I could. I tried just to keep fighting. It was fine. You know, it's not easy to return her serve. I had chances to break her, but she served really well in important moments.
"I have a lot of confidence because I played tough matches and I won difficult matches. So I'm pretty sure that I have a good game now. I can win matches. I feel good on court. I'm a little bit tired, but it's normal after many matches. I'm okay and I'm looking forward to have next match."
Since 2013 these two women have won more titles than any other on the tour – this was Serena's 23rd in that period and Halep has won eleven. For Williams it was her fifth title of 2015 and she has not lost any final she has played, in fact she has lost just two matches this year, to Petra Kvitova and Belinda Bencic. The last final she lost was two years ago to Victoria Azarenka, in Cincy.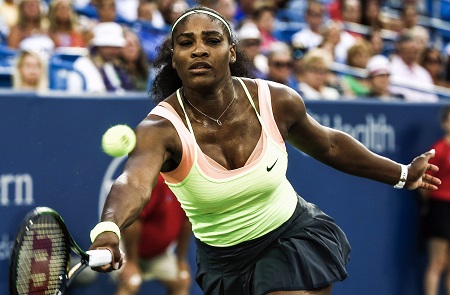 So attention now swings to New York City. Williams goes there with a 48-2 match win record this year and is so far out in front of everyone with favouritism – it is daylight between her and the next player, as she tries to win the Open for the fourth straight year. But, she won't be taking things lightly and the pressure will be on her.
"I decided I prefer to have that pressure than the pressure of not winning. Not everyone can handle that pressure, but I'm okay with it. I would rather be to this position than another one," she said. "But you never know. Someone might come out and start treeing against me. If I am playing well then hopefully no one will win, but we'll see. It's all up to me. If I play right it will be great."