Roger Federer has just turned 34 but there are no signs of him stopping what he loves doing.
Don't you think Elton John's song "I'm Still Standing" would be a perfect piece of backing music every time Roger Federer goes out to play a match?
The legend, that's Roger not Elton, turned 34 on the 8th of the 8th (incidentally 8 is a number that is considered very lucky by the Chinese people) and he has signalled no plans for retirement. It is an age that many would have hung up racquets or would have made it clear they were hanging up racquets in the not too distant future … a la Lleyton Hewitt who will be just short of 35 when his playing career draws to an end at next year's Australian Open.
So why have Federer managed to do something so rare in the sport? He has kept playing well into his 30's and stayed relevant in the game with his position among the elite and top of world tennis.
Sure Radek Stepanek will be 37 in November and he is still an active player but he is not anywhere close to the level Federer is ranking wise.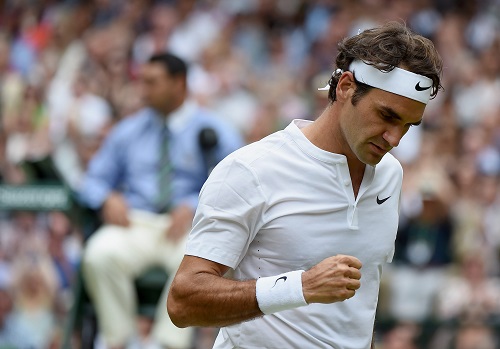 Federer has had a few niggling injuries and his back problem have hampered him from time to time but he has been very fortunate not to have experienced debilitating injuries or been through surgeries. Much of that can be put down to the way he plays the game, his style and the majestic fluidity he has.
Federer plays with effortless ease and because of that he has been able to keep his body in perfect condition. But the fact is that Federer loves to be on the court, he has no issue with the training regimen he upholds and he just loves what he does. It is simply as simple as that.
"I think the fans know why I'm playing," Federer recently said. "I play for myself and my team, my fans, my country, you name it. At the end of the day, I enjoy it. I work hard in practice. I'm very pleased how well I'm playing. It's a great game to play I tell you."
He is not away from his family as the entire brood travel with him and when you are Roger Federer things are made just that bit easier because there are private jets rather than trying to manage a full entourage onto a commercial flight with checked in luggage and everything that goes with that drama.
Let's face it Roger also enjoys the whole scene that goes with being Roger Federer. He is amazing at taking the attention and using it only as a positive whereas many player find it to be a burden. It helps him to channel positive energy. And yet as much as he loves the adoration and everything that goes with it, when it comes to the time for him to retire you just know he will be able to handle being away from the limelight just as well.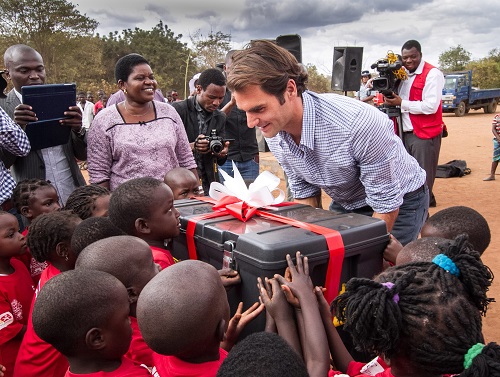 He has been asked many times about the "R" word and recently at Wimbledon he had this to say about it: "I haven't thought about it a whole lot, to be honest. Yeah, I don't want to go there with my thoughts because the more I think about it, the closer I am to retirement. But everyone has done it differently. Yeah, in my case, you know, clearly I need to think about it eventually, but not for the moment."
Over to you Elton: "Don't you know I'm still standing better than I ever did … Looking like a true survivor, feeling like a little kid … I'm still standing after all this time …"