A recent magazine feature listed athletes that are marketable, problem was the most marketable tennis players were nowhere to be seen on the list.
There was a recent feature article written in a British sports business magazine about the marketability of athletes, the 50 most marketable athletes. It was baffling to read that just six tennis players were included in the list of but even more astounding was the fact the likes of Roger Federer, Serena Williams, Rafa Nadal and Maria Sharapova were not even on the list.
The publication, SportsPro, indicated the criteria and determination that led to the list was based on marketing potential over a three year period, money, age, home market, charisma, willingness to be marketed and crossover appeal.
Well wouldn't the likes of Federer, Williams and Sharapova be perfect candidates to top all of those categories? Nadal is someone who could probably take it or leave it.
The lowest tennis player on the list is Borna Coric who is a new entry at 43 while Caroline Wozniacki is at 30. Now if home market is anything to go by, they are both from small nations and that would be a mark against them.
Four tennis players are in the top 20 of the list – Novak Djokovic is at 14, a rise of one on last year, Grigor Dimitrov is 13, a drop of eight places, Kei Nishikori is a new entry at eight and …. Drum roll please, topping the entire list, of all athletes is Eugenie Bouchard, a rise of 12.
Bouchard? Are they kidding? One would figure that after the way she has started 2015, that position will take somewhat of a dent.
Don't get me wrong, like or dislike her, there is no doubt the Canadian is marketable in the future and has the potential to be a major force in women's tennis but attitude needs to change. The likes of Williams and Sharapova have the right to have an attitude, they have done enough in the sport to warrant it.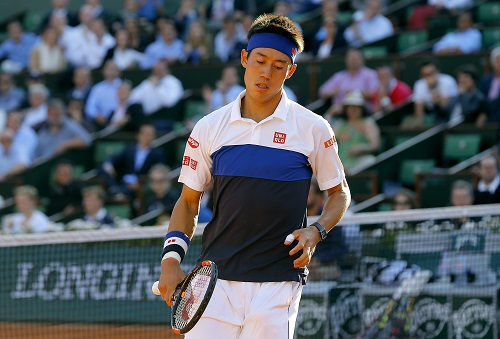 Marketing is all about earning potential, public appeal and capabilities and vice versa. You would think if someone is marketable or has the great potential for that, they would have the endorsements to go with it. With that in mind it seems strange that two athletes on the SportsPro list have no endorsements at all as indicated by the publication – Missy Franklin (swimming) and Paul Pogba (football). How can you be on a list of marketable athletes when you have no marketing opportunities?
Adding to the argument against SportsPro's list and criteria is the newest Forbes list of what athletes earn off the field of play which is what marketing is all about: Federer is fifth on the list and the leading tennis player, at $67million (2014 - $56million), 13. Djokovic $48million ($33million), 23. Nadal $32million ($44million – the only tennis player to drop and injuries and illness would have had a bearing on that) and 26. Sharapova $29million ($24million).
Now that gives one a better view of a player's marketability.