Novak Djokovic and Stan Wawrinka will play for the 21st time when hey meet in the French Open final.
As they say it better to get there late than not at all. Getting to the final of the French Open took Novak Djokovic a bit longer, maybe 15 hours longer than Stan Wawrinka, the man he will meet for the title, but he has made it and that is all that matters. He has given himself another chance to win the only major that has eluded him.
Djokovic accounted for Andy Murray in a semi-final that was suspended the night before because of inclement weather. When it was stopped Nole was up two sets to one and it was 3-3. On returning to the centre court which was bathed in stunning sunshine, Murray got the quick start and wrapped up the fourth set. But Djokovic remained calm, he had told himself to, even with the crowd on Murray's half of the court and he was rewarded with a 6-1 fifth set.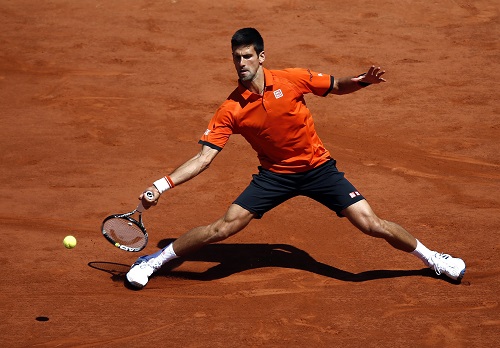 This final is a contest between the top seed and world No.1 and the eighth seed. Ironically Djokovic is in first place with the most wins so far this year and Wawrinka is in eighth place for wins. It marks only the second time in the open-era that the No.1 and 8 seeds are contesting the final of a major. The last time it happened was in the final of the 2014 Australian Open when Wawrinka defeated Rafa Nadal.
When they meet for the crown it will be their 21st meeting. Who will come of age at Roland Garros?
"(Against Murray) it wasn't physically an easy match, that's for sure, but I think I will be fine for the finals," Djokovic said. "Whatever rest I have in me, whatever I have left in me I will put out on the court (against Wawrinka) and hopefully it will be enough."
Djokovic, who is chasing a ninth major, goes in with a 17-3 advantage and a 5-1 record on clay against Wawrinka who is looking for a second major. It is a sixth meeting at one of the four majors with their last four meetings going the distance of five sets. For both it is their eleventh time at Roland Garros. Djokovic has been in two previous, finals both lost to Rafa Nadal, who be beat in the quarters this time, and for Wawrinka it is a first.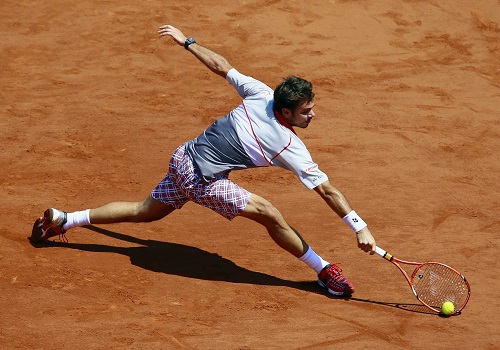 "Maybe he is going to play his best tennis and beat me in straight sets," Wawrinka said. "But I know we have been having some big fight on the hard court. I know he is not always happy to play me when I can play my game. When I can play my aggressive game he is not feeling his best normally. I have to focus on myself and try to bring my A game."
If Djokovic goes on to win the title he gets his career Grand Slam and also becomes the first man in 23 year (Jim Courier in 1992) to win the first two legs of the calendar year Grand Slam.
The Serb is on a 28 match win streak. He has not lost to anyone since losing to Roger Federer in Dubai last February.
The Swiss meanwhile is bidding to become the oldest men's champion since Andres Gomez in 1990 – only four men 30 or older have won the French Open – Rod Laver, Ken Rosewall, Gomez and Andres Gimeno.