It has been the most anticipated clash of this year's Roland Garros and now it is going to happen, Novak v Rafa.
It seems like ages ago the draw for the French Open was made. With the drop in ranking for Rafa Nadal there was obvious curiosity to see where he would land – in the top half with Novak Djokovic, the No.1 seed, or in the bottom half with No.2 seed Roger Federer. Despite Nadal's disappointing results (for him) coming into the French, where ever he landed it was going to be interesting as neither of them, in fact not one player in the draw, had ever beaten him at Roland Garros.
In eleven years of playing Roland Garros, Nadal has lost just one match, which was to Robin Soderling. He has won 70 of 71 matches on these red clay courts.
As it turned out it he landed in the top half, which is by far the heavier section. From that point on a quarterfinal clash between Djokovic and Nadal was highly anticipated. As each round progressed the look ahead became more intriguing and when Nadal beat Jack Sock to reach the quarters in four sets, fingers were crossed that Djokovic would hold up his end of the deal as he tried to finish off Richard Gasquet; he did 6-1, 6-2, 6-3.
The highly anticipated clash was going to happen. It's on!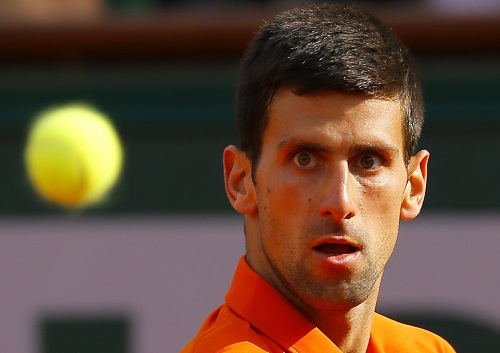 It is actually quite a strange concept to see them squaring off in the quarters, they have not met in a quarterfinal round in eight years; the last time was in Rome 2007 and Nadal won. Normally it is in finals and whoever wins is holding the trophy but this time the winner would still have to get through two more rounds before holding the trophy, the Coupe de Mousquetaires.
Ironically, the first time they ever met was at Roland Garros in the quarters back in 2006 and Nadal won an abbreviated match 6-4, 6-4 retired. In those earlier days Djokovic had a habit of throwing in the towel quite easily.
This will be their 44th encounter. It is the most prolific head-to-head series in open-era men's tennis. Nadal leads the series 23-20 - the most recent match was in the Monte Carlos semis which Djokovic won. Prior to that they played last year's Roland Garros final which Nadal won. Six times they have met at the French Open and Nadal has won all.
"It does feel different because it is the quarterfinals and I am not used to playing him that early," Djokovic said. "But that's the reality and that's a challenge that both of us have to accept. It was always a possibility before the draw came out because he dropped in the rankings.
"Again, playing him here and playing him in any other tournament is the world is completely different. Conditions are very suitable to his style of the game. He loves playing on (Court Philippe) Chatrier (centre court). We will see. I have never won against him at Roland Garros, but in the other hand I was close a couple of times. And the fact that I have a great season this year and I'm feeling good from every aspect of my game allows me to have belief and reason to go on the court and try to win."
The match will be played on Nadal's 29th birthday and he made it clear that this is "probably the toughest quarterfinal" of his Roland Garros career and then stressed that it is a quarterfinal and not a final which gives it a different perspective. This is only their fourth quarterfinal match; Nadal leads such matches 2-1.
"The winner will not be the Roland Garros champion, will be semi-finalist of Roland Garros; that makes a big difference" he said. "Even if it's a special match you know it is a quarterfinal match. It will not be a final like other years.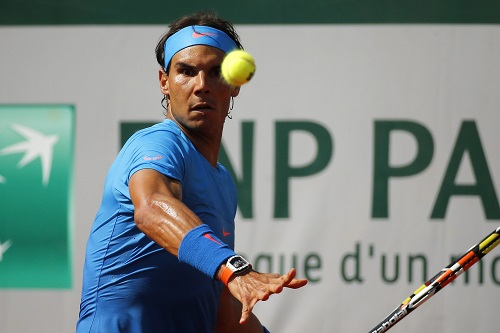 "Of course I don't like playing a quarterfinal against Novak, that's for sure, and I hope Novak won't like playing me in a quarterfinal (but) I'm ready to play this match, so I will try to do my best.
"This is not vital. If it were to be a final things would have been different. This is the quarterfinal. Last year it was great because I defeated Djokovic in the final. This is not the match of the year. You can write lots of articles about it, but this is not the match of the year."
Okay then, let's just ignore it. After all both guys, more so Nadal, are playing it down somewhat. Not a chance. Its matches like this that capture the imagination and what tennis fans around the world become glued to.
"The pressure is on both of us people expecting to win always in this tournament. You can look from different perspectives, but pressure is also part of what we do and you have to accept it. You have to deal with it and go out on the court and play," Djokovic said.