Rafa Nadal has requested the ATP World Tour not to have a particular chair umpire officiate his matches.
After winning his opening match at the French Open to start the defence of his title and attempt to win a tenth crown at Roland Garros, Rafa Nadal was asked about a situation from earlier in the year regarding the chair umpire Carlos Bernardes.
Nadal admitted that he has asked the ATP World Tour officials not to put Bernardes, a Brazilian with years of experience umpiring at the highest level, on any of his matches. "Yes it was my request and the ATP (is) talking about it," Nadal said.
There is no doubt that on occasions players have issues with chair umpires. There can be heated exchanges during matches, that's just the nature of the beast but for a player, irrespective of his record and/or standing in the game to ask for a specific umpire not to handle his matches is probably unprecedented and opens up a Pandora's Box. Such a submission should never be entertained.
In the 1920's the great French star Suzanne Lenglen, whose name adorns the second biggest court at Roland Garros, used to travel with her "personal umpire", the legendary designer Ted Tinling. What Nadal is pushing for is similar personal treatment. Sorry, that is just not on.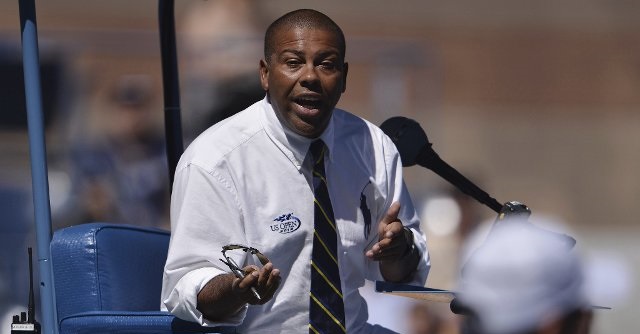 What gives him the right to make such request? If it agreed to, it sets a precedent and would allow other players to do the same.
Bernardes has been strict with Nadal when it comes to time violations in matches. More umpires need to take a firmer stand with him in this area. He is notorious with how long he takes to serve or carry out his twitch routine between points. Nadal has himself admitted that he finds it tough sticking to the clock.
In Rio de Janeiro earlier this year, Bernardes was apparently penalising him for time violations. There was a situation with Nadal's shorts. To understand Nadal, he said Bernardes was "not enough respectful" to him in Rio.
"That was my feeling when I put my shorts the other way. He wants to put me warnings four times, that's fine. But I put my shorts the other way and I ask him if I can change my shorts. I can put my shorts the right way, and his answer is 'yes, but you will receive a time warning'. For me that's not fair," Nadal said.
Err, why were his shorts the wrong way in the first place?
He added: "It shows no respect because I cannot play a full game with the shorts the other way."
It is quite a bizarre situation. Nadal wants time away from Bernardes for things to calm down but says he respects Bernardes as a person and has no problem with him personally.
"I respect him like umpire. I consider him a great umpire and a good person but when you have troubles with the same umpire, sometimes it's easy to stay for a while away," Nadal said. "I respect him like person and I consider him a good person more than that. I am not happy with that situation and I would love to have Bernardes on the court again, will happen, but I think for both of us it is better to have a break."
He is totally contradicting himself. If he respects him as an umpire, and thinks he is a "great umpire" then Nadal should be playing by the rules, accepting what Bernardes is doing and not asking for special treatment. Something like this could see umpires being more lenient with players and the rules go out the window. It is just wrong. He is the one not showing respect.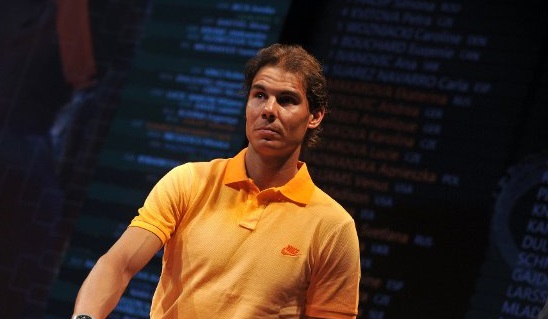 Officials at events monitor chair umpires. If there has been a situation between a player and an umpire the supervisor will automatically keep the player and umpire apart for a period to avoid inflaming things. Nadal should be cognisant of that.
Novak Djokovic was asked if he has ever asked for an umpire not to work his matches and his response was a firm "NO!"
"Chair umpires are humans; we all make mistakes. Of course, you go through tense moments, emotions on the court, as a player and as a chair umpire," Djokovic said.
"There are some chair umpires in some matches that I remember that I wasn't very happy with how they did their job, but I never thought of requesting a chair umpire not to ever or whatever, for a certain time, be a chair umpire in my matches. I don't think that's fair. I don't think that's fair to them. You know, they do their job as best as they can. Of course, sometimes they do it better or worse."