Novak Djokovic and Tomas Berdych will meet for the 21st time when they play the final of the Monte Carlo Rolex Masters.
Novak Djokovic is poised to become the first man to win the first three ATP Masters 1000 events of a season. He has already won the BNP Paribas Open in Indian Wells and the Miami Open and now he will face Tomas Berdych for the Monte Carlo Rolex Masters.
If he does win the title it will be the first time that someone has won four consecutive ATP Masters 1000s in a row for a second time. He achieved that feat in 2013-14 with Rafa Nadal being the only other one to do that, in 2013.
Djokovic reached the Monte Carlo final by beating Nadal, coming back from 0-3 in the first to win 6-3, 6-3. It was a solid match and it was the 13th time in their last 20 matches that Djokovic has beaten Nadal, even though Nadal leads their overall series 23-19. This was their first meeting since last year's French Open final which Nadal won.
Djokovic said it would sound "arrogant" if he suggested there were aspects of his game that he was not happy about after beating Nadal on clay in straight sets. He looks at the result as a "great success".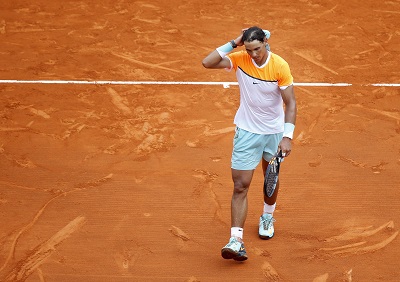 "I thought I handled my emotions very well," he said. "The tension is always present when you play Nadal. Of course, in a tournament like this, which is one of the biggest events we have on this surface, it's a big importance whenever we play against each other. I know that we are both emotional, we both want to win the match. Of course we are fighting. It's important to kind of stay with that self belief but also control the emotions, not allow them to be against you in a way."
Berdych, meanwhile, remains one of the most consistent players on the Tour. He has now reached the semis or better this year at six of the seven events he has played and he was certainly impressive in disposing of Gael Monfils, who had upset Roger Federer earlier in the event, to reach the final.
On clay Berdych and Djokovic have split their matches, one each – Djokovic won in Monte Carlo 2012, Berdych in Rome 2013 and both were three setters; however Djokovic dominates their series 18-2.
"I think there's always chance," Berdych said. "There's a chance every single day you're going to play (him). You know, you just need to try to make yourself as best as you can, try as hard as you can.

"It would definitely mean extremely a lot to win another Masters title. I think it's been a while. I heard that it's been 10 years already (BNP Paribas Masters 2005). You know, why not? It would be nice to have another trophy from the French field. I wouldn't mind that.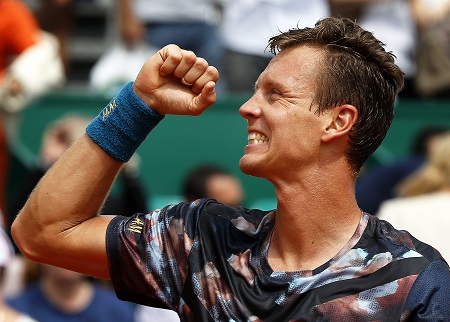 "But I think it's very far. There are still at least two sets to win, but, yes, it would be extremely happy moment for me. It would be another good sign, as I speak, that the work I'm doing is the right one and I'm going the right directions."
Going into the final there seems to be an air of confidence about Djokovic who will be playing his 33rd ATP Masters 1000 final compared to Berdych's fourth.
"This tournament means to me a lot," Djokovic said. "Obviously it's a special event for me because it's played in a place where I live and where I practice. I practice in this club throughout the year. So, of course, I am very motivated to win the title now that I'm reaching the final step and playing against Tomas, who also had a very good tournament.
"I am aware of the fact that people would put me as a heavy favourite because of the results that I had and the record against him and so forth. But I still want to keep the same preparation, routine and mindset going, not really get carried away by this win, even though this win is big. I have one more match to go. I'm sure he's going to be very motivated. I'm going to try to just follow up on everything I've done so far this week, keep on playing the way I played. If I do so, I think I have a good chance."
If Djokovic wins it will be his 23rd ATP Masters 1000 title, tying Federer and behind only Nadal on 27, and his 52nd career title, while for Berdych it would be his second title at this level and his eleventh career title.