This year's women's final at the Australian Open is the first one between the two top seeds since 2004. Serena Williams and Maria Sharapova meet for the 19th time.
Probably not much more could be asked for than to see the world two best players battling it out for Grand Slam glory. When Serena Williams takes on Maria Sharapova for the Australian Open crown, it will be their 19th meeting and it is Williams who holds a commanding advantage.
Williams has dominated Sharapova. She has won 16 of their 18 matches and for more than a decade she has beaten the Russian who has lost the last 15 times. The last time Sharapova had a win was at the season-ending BNP Paribas WTA Finals in 2004. At that time most would have throught these two would have swapped wins as was the case with Martina Navratilova and Chris Evert.
Sharapova had scored two wins on the trot back in 2004, including the Wimbledon final, but after that year he Russian managed to win only two sets and the final set on those occasions was 6-1 and 6-0. It would be very easy to be dispirited by those sort of stats but Sharapova stays positive.
"I think her power and her aggressiveness, I think that's always made me a little bit too aggressive, maybe going for a little bit more than I had to," said Sharapova. "You know, she's great at making players hit that shot that you don't necessarily have to go for. You know, maybe going for a little too much, going on the line. It's been a really difficult matchup for me, but, you know, I am a competitor. I will go out and I will do everything I can to try to change that result around."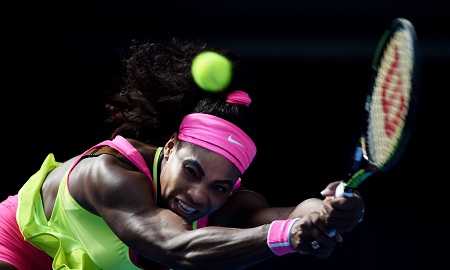 Serena says she puts no value in what has happened in the past and in once sense that is the right attitude but you would have to think the psychological aspect would be quite a hurdle for the player behind to get over. The player with the advantage can feel strong about the record but at the same time must remember that every match is still a new encounter.
"Maria is playing great. She's in the tournament only because she's a fighter and only because she refuses to give up," said Serena. "So, yeah, it's a new match. She has nothing to lose, once again. She has only things to gain. And I feel that way, too. I feel I don't. I've won this tournament several times. I don't have to go out there and have another title. I want it, but it's not life or death for me. I think that helps me he relax. So, yeah, she absolutely has nothing to lose, and I have nothing to lose, so it will be fun."
Nothing to lose? A rethink might be necessary. The Australian Open, one of the four most important tournaments in the world and a winner's cheque for $A3million can be lost.
Williams however explained that she has a new attitude to things and is working to keep herself calm.
"(The new attitude) started last year because I was so hyped on getting to 18 (majors) and I lost every Grand Slam early," she said. "I didn't make it to any quarterfinals. Then after Wimbledon I decided to just not, not necessarily not care, but just relax. It all kind of came back for me after that, so... And I think it's been working."
Sharapova says despite what has happened in the past her confidence is "pretty high going into a grand slam final".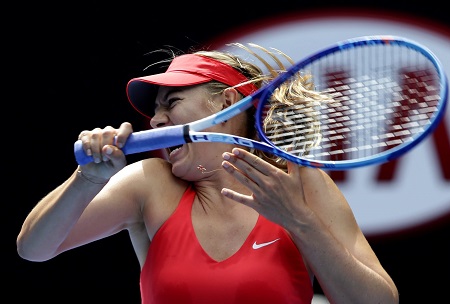 She added: "No matter who I'm facing against and whether I've had a terrible record, to say the least, against someone, it doesn't matter, I got there for a reason. I belong in that spot. I will do everything I can to get the title."
If Serena is to claim the title it will be her sixth Australian Open, she already has more than any other woman in the Open-era and it would be her 19th major putting her in sole second place behind Open-era leader Stephanie Graf with 22.
However, if Maria wins her second crown at Melbourne Park she will be only the fifth woman in the Open-era to win the title from match point down – she survived two match points against Alexandra Panova in the second round. So often in the past we have seen players save match points and go on to win the Australian Open … Monica Seles, Jennifer Capriati, Serena Williams and last year Li Na are those other woman.
Irrespective of what happens, Serena will hold onto the world No.1 ranking.