At time political correctness is as annoying as a double fault.
At the Australian Open as aspect of political correctness raised it head. It had to do with sexism. Eugenie Bouchard had won her match at during the on-court interview she was asked to do a "twirl". A spin around to show off her dress. The day before Serena Williams had done just that because her near backless dress had garnered quite a bit of chatter.
Bouchard also looked smart in her dress so it was a case of asking her to show it off. Bouchard was a bit shy and giggly but she did and then buried her face in her hands because probably it was an amusing request, and sure it was a different sort of request.
The issue has erupted into a firestorm and women are screaming sexism. For goodness sake, get a life and grow up. This was an innocent request. This is where political correctness has gone too far and these over analysing individuals need to take a chill pill.
Tennis is entertainment. No longer is it about hitting backhands and serves, it is a much bigger package. Nike her clothing company are probably beside themselves with glee with the attention it has drawn to their product and brand.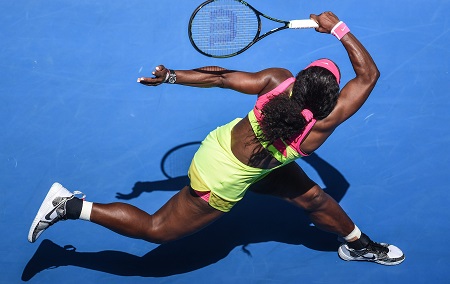 The argument is that a male player wouldn't be asked to twirl. Roger Federer would not be asked to twirl was a comment. Exactly, he would not and that's because he is wearing a standard pair of shorts and a regular shirt. Nothing out of the ordinary. The Australian teenager Thanasi Kokkinakis who is creating quite a splash had an outfit on that drew attention. Sure he wasn't asked to twirl but then it wasn't the place and time to ask; he had just finished a five hour match that resulted in his upset of 11th seed Ernests Gulbis.
Why should a male interviewer be dragged over the coals for something that innocent when women tennis commentators were commenting that they liked Rafa Nadal's new shorter shorts because they had a better view of his legs? When the two women behind the microphone were picked up on that by their male colleague on-air, they had no response and one of the women was a former player. Why was nothing made of that? Talk about sexist, that is just so sexist but there appears to be one rule for some and not for the others.
Serena Williams herself dismissed the issue when she was asked about it. This is the line of questioning:
Q. Last night, I don't know if you saw this as well, Bouchard was asked to do a twirl. There was a bit of a reaction on social media about that saying it's sexist. What are your thoughts on that?
SERENA WILLIAMS: I don't know. I twirl all the time in dance class. It's called a Chaines Spin. I've been working on it. I have to really work on my spotting. My coach tells me to whip my head around. As a dancer, we do lots of turns and have soft of hands.
Q. I guess the reaction has been you wouldn't ask a male athlete after a match to twirl. Do you think it's sexist for a commentator to ask her to twirl?
SERENA WILLIAMS: Well, a commentator asked me to twirl. I wouldn't ask Rafa or Roger to twirl. Whether it's sexist or not, I don't know. I don't know. I can't answer that.
Q. Were you bothered when you were asked to do it?
SERENA WILLIAMS: I didn't really want to twirl because I was just like, you know, I don't need all the extra attention. But, yeah, it was fine. I don't think and look that deep into it. Life is far too short to focus on that. We have so many other problems we want to deal with that we should focus on. Whether I twirl or not, it's not the end of the world. It's about being positive and just moving forward.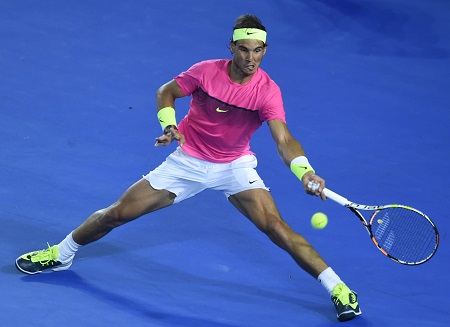 And as part of the whole aspect, it's funny there is no such outcry when a woman is asked to do a spin or twirl on the red carpet for a movie or TV awards show. The men certainly are not asked. Tennis is part of the entertainment business. It's time for people to get off their high horses and not get so deep and morose.
Political correctness is all well and good and there is a line that should not be crossed. This did not cross any line at all and the reaction it has caused is stupid and over the top.