We have wrapped up 2014 and now it is time to look ahead to 2015. What's in store for the new tennis year?
It seems the older you get the fast a year flies by. 2014 seemed to be over in the blink of an eye. No sooner were we celebrating Li Na winning the Australian Open, we were wishing her the best in retirement. It will be the first time at the Australian Open that a women's champion has not defended since Serena Williams in 2011 and the first time at any major since Marion Bartoli at Wimbledon in 2014.
There is no doubt that Serena will maintain a solid position through 2015 but there are questions about her tenure as world No.1. It would not be surprising if she were to hold on to that position for the year end No.1 but through the season there is such a good chance for a couple of others to take the mantle from her.
Maria Sharapova starts 2015 only 1435 points behind Serena. Sure, she did not have a great end to 2014 with the US Open and the BNP Paribas WTA Finals, but getting herself back to No.2 has given plenty of confidence. Another Slam is definitely on the cards for her while Simona Halep is definitely positioned to take another step at the majors. The French Open is in reach.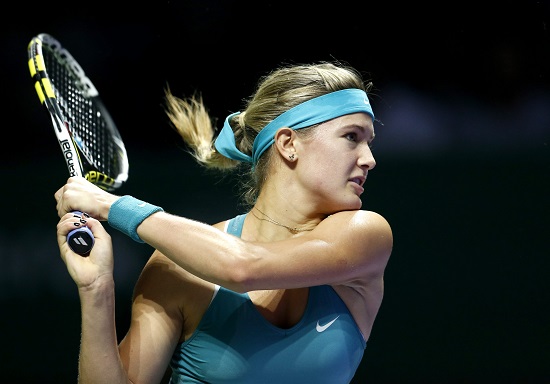 There is a question mark over Eugenie Bouchard. She has so much to defend at the big events – semis at the Australian and French and finals at Wimbledon – that you wonder how she will adjust to the added attention. It is a completely different kettle of fish defending than from getting there the first time. The players have a better idea about her game and the pressure is going to be immense to defend. A bit of a slip is on, and in, the cards.
I also feel that things are not going to go well for Victoria Azarenka; 2014 was a disaster and she has a lot of ground to make up. Her seeding will be low which means running into the big names sooner which makes it tougher. One player who has been disappointing after showing so much promise was Sloane Stephens. She is so much potential but you wonder when it will surface again. She is a breath of fresh air and women's tennis needs her.
Aga Radwanska starts the year with a new coach, Martina Navratilova and it will be interesting to see how her influence manifests itself. Aga is great to watch and having Navratilova pushing the aggressive side of her game should pay dividends because she was in a slump. The final of a major is strongly possible.
Two other familiar names and former No.1's in women's tennis, Ana Ivanovic and Caroline Wozniacki made great comebacks in 2014 so look for that to continue with expectations on both to reach the final of one of the majors. They should be among the standouts in 2015. As for Petra Kvitova, well she is keep on entertaining and keep on being a contender; maybe another Wimbledon.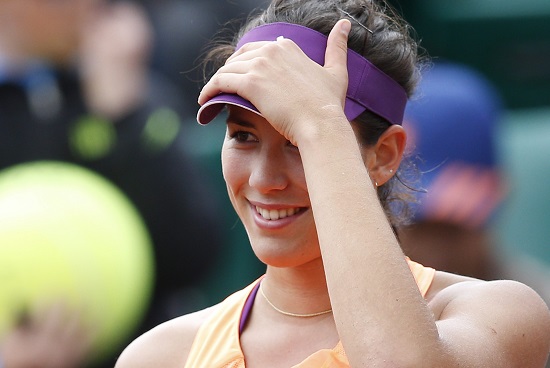 Five young women players are on the threshold of making moves – Garbine Muguruza has already shown she has what it takes and sits in the top 20, perfectly positioned to make an assault; she should be top 12 by the end of the year and maybe even touch ten. Belinda Bencic is a wonderful talent and has made that clear. Donna Vekic is an exciting prospect and only turns 19 in 2015, then there is Zarina Diyas who is only 21 and Taylor Townsend who is also only 19 in 2015 and possesses an explosive left-handed game. These are the four really young ones to watch and do not be surprised by big results.
The three players in men's tennis that did make moves in 2014, as they needed to, were Grigor Dimitrov, Milos Raonic and the first of the group to make a Slam final, Kei Nishikori. They needed to get a bit more consistency against the "big guns" but last season could be seen as the launch pad and they must do well in 2015 to be seen as the viable alternatives to the "big guns" (Nishikori staying fit of course). Dimitrov is the one to step up and be in a Grand Slam final in 2015 and winning an ATP Masters 1000 will happen.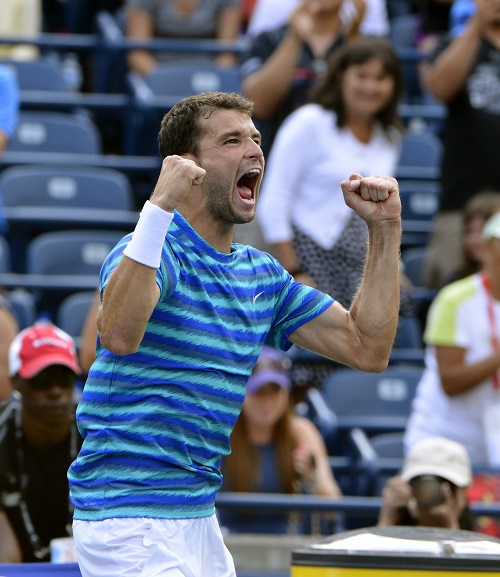 Of the "very young" crop on the ATP World Tour it will be fascinating to see the impact the "group of 5" have on the game – Borna Coric, Nick Kyrgios, Jiri Vesely, Dominic Thiem and Jan-Lennard Struff. They have very different personalities, explosive games and will be pushing one another - these will be the players to look out for in 2015.
And now to the "big guns". Last year I predicted that Roger Federer would win another Slam, it didn't happen but how agonizing close he got at Wimbledon and not only that he was a whisker away from getting back to the No.1 ranking. Look for the Fed to maintain his level and I believe he will get the No.1 ranking, it maybe for just a week but he will get it back.
Federer and Novak Djokovic will remain THE rivalry for 2015. Federer now has the one title that eluded him and that was the Davis Cup and he is looking so relaxed all over again (barring any misfortunes). Djokovic should hang onto the No.1 ranking for the year-end and this will be the year that he stops Rafa Nadal and finally wins his career Slam with the French Open.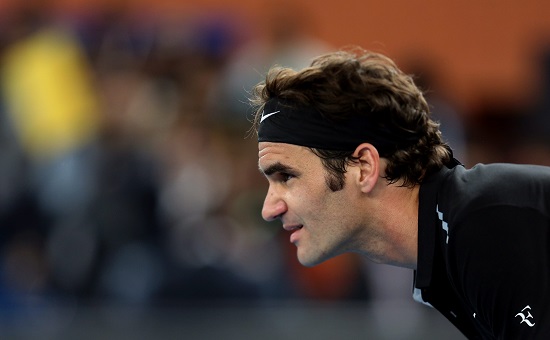 Nadal will hang in the top three but it is questionable if he will get No.1 back in 2015. 2014 was a frustrating season for him and he will pick things up, but whether it will be enough.
Like the pressure Bouchard will feel, Stan Wawrinka will feel the focus of attention as the defending champion at the Australian Open and nerves which have got the better of him so often will come into play. He might make the second week but I can see a slip in the rankings for the Swiss. However I do not see it being as much of an issue for Marin Cilic, his issue is to get his arm injury 100%.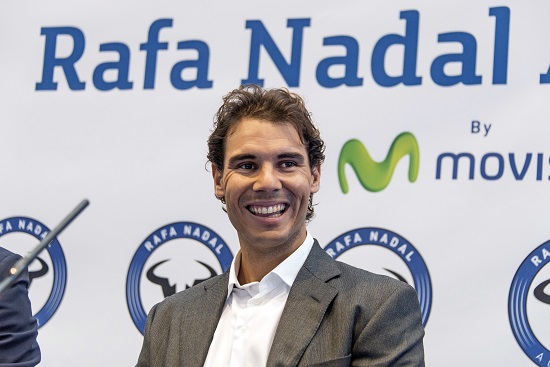 I also predicted a slip in the rankings for David Ferrer and that happened; he hung onto No.10 for the year-end but in 2015 he will slip further. Andy Murray should be steady as will Tomas Berdych. Both will stay in the top ten but will that be enough for them? Maybe not and that could lead to frustration will be a negative.
2015 is likely to see a prominent retirement from men's tennis. There has been so much talk surrounding Lleyton Hewitt hanging up his racquets but only he knows when the time will be right and for the Australian there would be no better place than at his cherished Wimbledon. The Davis Cup captaincy is what he will step into.
Finally, on the coaching front, as mentioned earlier Martina Navratilova is new with Aga Radwanska, let's see how that goes but should be positive, Murray and Amelie Mauresmo could part company after Wimbledon and Djokovic might just feel the run with Boris Becker has not produced as much as he would have hoped for and at some stage end that association.
So there you have it, let's see how clear the crystal ball was in twelve months. Till then enjoy the rest of the festive season and may all you do in tennis produce aces.