A one night exhibition with Roger Federer and Lleyton Hewitt in Sydney, Australia will try out a new shortened scoring format.
On Monday January 12, for one night only the Apia Sydney International (the fifth oldest tournament in the world and the major lead-up to the Australian Open) is staging an exhibition match between two long-time rivals and legends of the game – Roger Federer, who just led Switzerland to its first ever victory in the Davis Cup by BNP Paribas, and Lleyton Hewitt.
But this is no ordinary tennis match. There is a twist in it and that twist will be the scoring. It is a new fast format scoring concept that is sure to prove fascinating and who knows could at some time in the future become a radical change to the sport.
The concept has been piloted at tennis clubs in different parts of Australia and is designed to offer a faster way of playing the game.
The idea has four rule changes from the traditional type of scoring that we know in tennis: a) there is no advantage scoring which currently happens in doubles but not singles b) there will be no lets c) the tiebreaker will come into force at three games all d) the first to four games wins.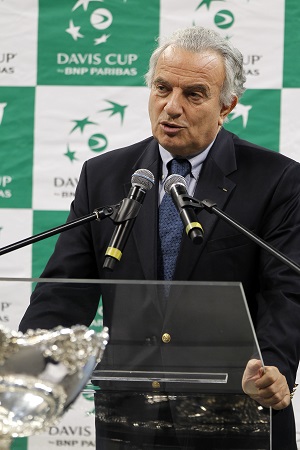 The interesting aspect of this, especially the last point, was raised last weekend at the final of the Davis Cup by BNP Paribas when ITF President Francesco Ricci Bitti made mention of shortening sets.
"Tennis should be a little bit more experimenting," said Ricci Bitti. "I believe the length of our game is an issue in general. I was supportive in 2002 of an experiment made with the ATP of the best of five at four. I am still convinced this could be a good test. Best of five ending at four, not at six. In my opinion, as a business oriented man, the peak of the attention of spectators is the end of the set. If you have more ends, it works better.
"This great experiment, which was made in 2002 in a small tournament of the tour, was reasonably successful, but the players didn't support it. The players were very conservative. If you talk about conservative with the ITF, talk with the players in our sport, they are even more conservative."
Federer is a previous winner of the Apia International Sydney and last played in Sydney in 2011 when he helped steer Switzerland to a relegation round Davis Cup by BNP Paribas victory over Australia with Hewitt.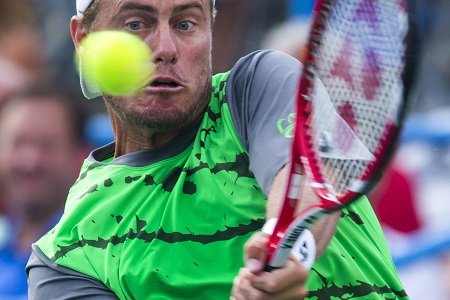 "I can't wait to come to the beautiful city of Sydney for this very special match against my old friend and rival, Lleyton Hewitt," said Federer. "We've had some amazing battles over the years and I think we still bring out the best in each other every time we play."
The one night exhibition will also feature a Legends doubles match between Pat Cash, Fabrice Santoro, Henri Leconte and Mansour Bahrami.