Serena Williams has stormed back to close out the year in style at the BNP Paribas WTA Finals.
This girl was on fire! You could see it in her face when she walked on court for the final match of the BNP Paribas WTA Finals. Serena Williams was ready to settle a score.
After being humiliated during the round robin competition by Simona Halep 6-0 6-2, Williams was not going to let this one go … and nor did she. The title was hers by the almost equalling dominating score of 6-3, 6-0 in 69 minutes.
Going into the final Serena said she wanted to hold serve at least once, break serve at least once and win at least three games. Once she got past a few tight moments in the first set, she did all that and more.
"I was trying to stay positive and trying to just stay out there and play better," said Serena. "Like I made so many errors in our last game. I knew for a fact I couldn't make that many errors. I had to play more Serena style tennis and just do what I do best: enforce myself. That's what I was trying to do."
She won her 64th career title (she's now just three behind Billie Jean King whose name is on the trophy) and her fifth year-end title putting her equal second with Stephanie Graf and is only behind Martina Navratilova, it's her seventh title of the year and she scored her third career 3-peat and second this year – she also had a 3-peat at the US Open. The last woman to 3-peat at this event was Monica Seles in 1990, 1991, 1992.
The win takes her head-to-head with Halep to 4-1, the exception obviously being that result during the round robin just days before. Williams has definitely got quite a memory.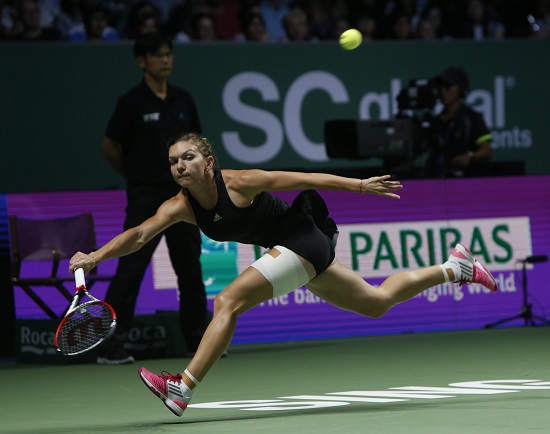 "Yeah, definitely felt good," said Serena who gets an orchid flower named after her as part of the prize package which also includes a lot of money. "But it was also good for me to lose that match, because now I know what to expect next year. I really know and I'm ready for to be ready for that next year. So I know what to go home and what to work on once pre season starts."
She said trying to win that set to love was not really in her mind; what was in her mind was just getting the win and that was it. But, hey, as mentioned earlier, Serena Williams has quite a memory.
"She was much stronger than me; she had more power," said Halep. "Yeah, I knew that she will be more motivated during this match because, yeah, we played few days ago and I won that match.
"You know, it's not that bad that I lost. I'm looking forward for the next year, next tournaments. She's the best. She's a great player, and she deserves to win the title. I had a good start. I had 40 Love I think at 2 1 to finish, to make 3 1. I couldn't get that game.
"I was a little bit nervous. I was tired a little bit and I couldn't make the step into the court and to, you know, open the court to play more aggressive. I gave everything, and, you know, that was my level. Wasn't my best day, but I'm still happy and I'm still enjoying this moment because it's a good moment for me.
"I have no power now to have emotions anymore. I feel okay. I cannot say that I feel happy. Every time when I lose I'm sad a little bit. Yeah, I have to enjoy this result. It's the best result. It's second after Roland Garros final. I have just to think about my holiday now. I go home, so nothing else. I am okay."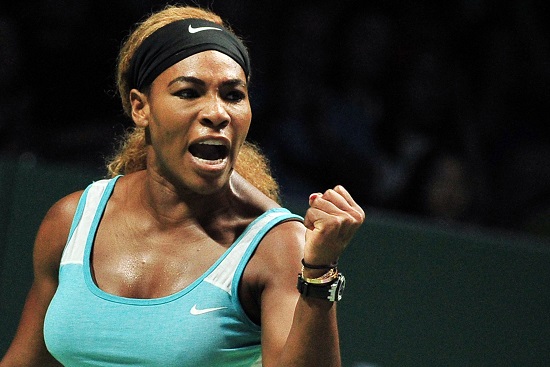 For Serena Williams who also takes out the year-end world No.1 ranking again, it brings the curtain down on quite a strange year. It was sort of an uncharacteristic year for her with some of the losses she encountered and the health issues she got through.
"Yeah, it's been a really difficult year for me," she said. "I don't think I've had such an up and down year. I started out well with Brisbane; then didn't do well in Australia; then I did well again in Miami.
"It was really up and down. I ended the year well. I had a couple injuries in the beginning of Asia, but I'm glad I came and I was able to end well. So I think that was important. How you start is how you finish, right?
The doubles championship went to Sania Mirza and Cara Black who crushed Hsieh Su-Wei and Peng Shuai 6-1, 6-0