What is it like to face Roger Federer from across the net? We spoke to two players that were in that position at the US Open.
Ever thought what it might be like to play against Roger Federer? Few have ever had the chance. At the US Open Federer played back-to-back matches against two Australians, both guys I know, Marinko Matosevic and Sam Groth. I wanted to know from them what it was all like.
For Matosevic it was his second time playing Federer, he had lost to him in Brisbane at the start of the year, very easily, 6-1, 6-1 while for Groth it was a whole new experience – in fact it was the first time that Groth had faced a player from the top ten. Both matches were staged on the cavernous Arthur Ashe Stadium and both matches were at night.
At the US Open Federer (after the Groth match) had a win-loss record at night of 24-1. That is pretty amazing.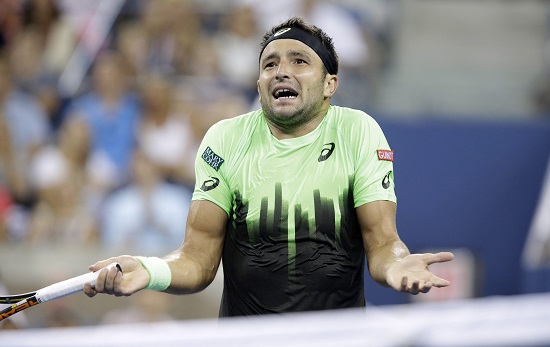 So what is it like to face Federer? As observers, we are privileged to witness his graceful movement, his forehand, his serve and his temperament but above all he is a ruthless competitor.
"I played the greatest player of all time," said Matosevic. "I played not my best. I played okay. He came up with some unbelievable shots where I was in disbelief. I felt like I could have won the third set. Just made some fundamental errors there in the tiebreaker when I was 3-1 up."
Groth said he was trying not to get caught up in the whole Roger Federer performance on court but it is something that is very hard to avoid, as hard as you might try. Groth made the point that when he walked on to the Arthur Ashe Stadium there were a few cheers but when Federer walked out and the "crowd goes ballistic".
"From the word go you know he's there and I was honestly just trying to focus on what I was doing," said Groth. If I go out there and I worry too much about what he's doing, especially the way I play, I'm not trying to grind a guy down. A lot of the points I lost was missed volleys and things that I probably -- he puts the pressure on you, of course, but I can't worry too much about what he's doing. I tried to run with that the whole night and not worry about Roger and just play tennis really, I mean."
That is one tough ask to achieve.
But what about the persona and the aura that surrounds him almost like a halo.
"I'll tell you, honestly, he basically runs tennis. Let's be honest. He runs tennis. He decides what court he plays on. Like everything's done around him," said Matosevic. "So you feel his presence everywhere. If he's not at a tournament, if he's at a tournament. In the locker room, all eyes are on him when he's walking through. Definitely has an aura to him. To me it feels like he floats around a bit, like he's floating on air.
"Then to play him, yeah, his serve is so underrated. You don't know where it's going. Then he's got an amazing forehand, unbelievable mover, great feel. His only one weakness is his backhand, and it's only because he's one-handed. Yeah, it's difficult."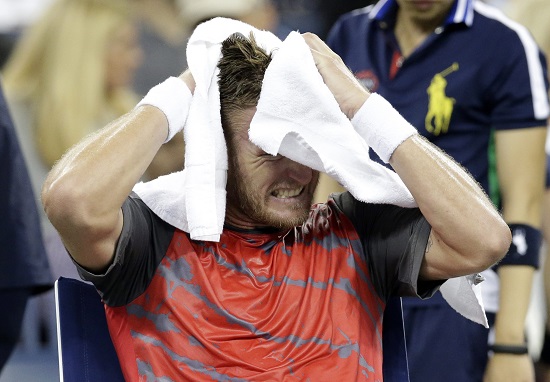 Groth also made the point of the "aura" Federer has around him because of how good his tennis is.
"You don't win 17 Grand Slams if your tennis is not that good. I knew I was playing Roger Federer. I was pretty nervous probably all day. Once I got out there I actually felt pretty good," explained Groth who was playing one of the big four for the first time.
"I missed about the first five forehands I hit. Once I got out there, I felt okay. I wasn't shaking. I didn't feel nervous. Not because of the situation, not because it's Roger. Yeah, I mean, his tennis is probably the thing. His record is unbelievable. Like I said, personally I just didn't try to think about it too much. It sounds stupid. You probably hear about it from everybody, but honestly I tried not to worry about it."
If you are ever drawn to play Roger Federer you wonder if it's time to laugh or cry. It's probably a bit of both. While Marinko and Sam had some opportunities, as slim as they were, the experience of playing Federer should only serve to emphasise why they are in this game and that these are moments to remember. Above all playing the GOAT (Greatest Of All Time) is something to be remembered.