Does a player constantly going to get a towel, even after the first point of a match, bug you?
When you are watching a match and every couple of points you see a player point to their towel at the back of the court and the ball person runs and hands it to the player, doesn't it start to annoy you as a spectator? You think: "Is that really necessary? Only one point in the match has been played. Only one has been finished since they changed ended."
Towelling off between points has reached a silly situation. "It's like coming out of the pool kind of thing," said Roger Federer. "I know what you mean."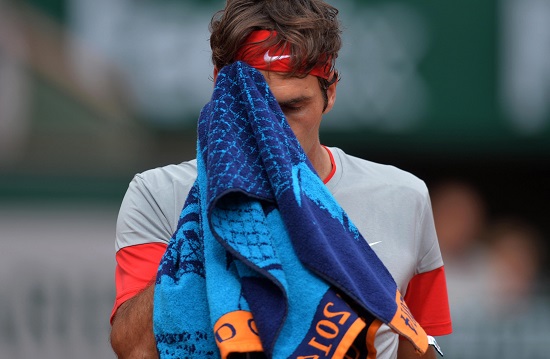 I mean, hello? Roger can talk. He is like the one we can probably blame. He has pretty much taken responsibility for the every-point-towelling-off exercise. He then added: "Are we going to have beach towels? Yeah."
When it comes to towels, the smallest ones the players get are at the French Open, they are about the size of a hand towel while the ones at Wimbledon are the most sort after towels on the circuit. Some players have competitions between themselves to see who can grab the most towels.
"Habit, maybe. I see it more as a habit, you know, to be quite honest," said Federer. "I don't want to say I was one of the first to start it, but I needed it to calm down, you know, to not throw the racquet or not yell.
"I was like, 'Okay, go back to the towel and relax.' You know, like that was for me a thing I consciously tried to do back at the end of the '90s. That was for me that's why I did it. I kind of kept that up, and I guess many other players started to do it, too. I don't think necessarily it's about, you know, winning time all the time, but it gives you those I guess you have right at the moment right after the point where you like, still in the whole thing of the point being over for a few seconds, you always have the seconds that lead up to where you focus for the next point, and you have that in between, in between when you have that towel or something with you. I guess it's something, for some players, like a security blanket, comforting."
Say what? How's that again Roger?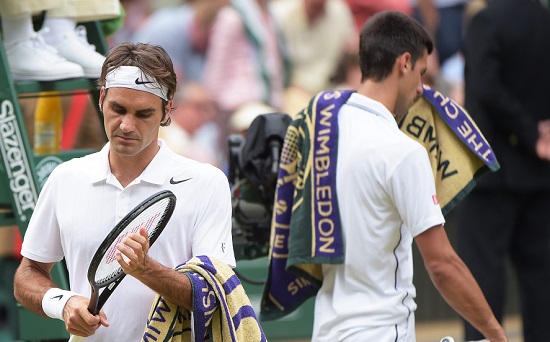 Federer acknowledges that it is a calming/refocusing aspect for many players and agrees that sometimes it has gone over the top.
"I don't have a problem for guys doing it, but you don't want to do it on crucial points or to always go over the time limit," he said. "Is it being abused? At that point, I'm not so sure, but I think that was actually not too big of a problem for us.
Federer is supposedly not taking credit for the trend, but it's not so definite. Federer said: "I'm not saying I was the one, but I remember I did it when I was coming out of the juniors actually."
Oh Roger!