ANDY MURRAY (GENTLEMEN'S TITLEHOLDER):
Q. You pretty much always played well here. You have to go back to 2008 to the last time you didn't make the semifinals. Do you feel if got your A game then you've got a great chance of making it to the finals again and therefore of defending successfully?
Yeah, I think that's one of the reasons why I normally feel nervous before these events, is because I know to win or go far in the events you need to play great tennis.
And, yeah, when I understand that in my head I get the nerves. I feel like I focus better on what I need to do. So I believe if I play my best tennis, I'll give myself a chance of doing well here, you know, putting myself in a position to win the tournament. But you can't start off slowly in these tournaments. You need to try and be on it from the first match.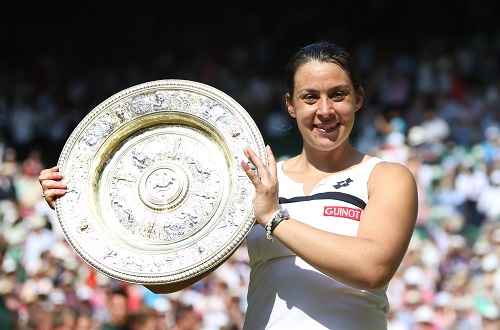 MARION BARTOLI (RETIRED LADIES TITLEHOLDER):
Q. How often do you look at the trophy? The tradition is the women's defending champion plays the first match on Tuesday. Where will you watch that match from?
Well, I think I'm invited into the Royal Box. If I don't do anything stupid by Tuesday, I think I will be there. Then how often do I look at my trophy? Well, my trophy is actually at home. I'm not really often at home due to my new life and my shoe collection and all the work I'm doing.
So I actually have the picture inside my phone. I look very oftenly, I have to admit. but my dad or my mum are the ones who are keeping the trophy. So they have the chance to see it every day and I don't. I'm missing it. But I probably YouTube my final point, my ace, once every two days (laughter).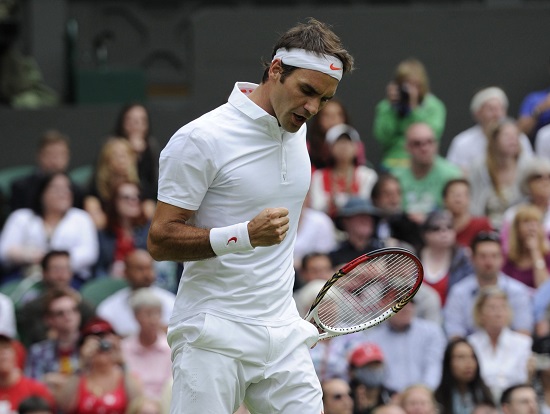 ROGER FEDERER:
Q. Not that you've got to prove anything to anybody with your record certainly here but is there any sense of wanting to make up for what happened last year over here?
Well, I mean, I don't know if my game was good enough to win the entire thing last year, but I knew it was good enough to go deep, semis at least, something like that. Then maybe if the draw falls its way, maybe I could have won it.
I had too many hiccups leading into Wimbledon and probably somehow I felt those. Plus, Stakhovsky did play well you know, so you've got to give him credit, as well. This year I come in not more wary or like I underestimated Stakhovsky in any way last year. My game, there's certain things I wanted to do, but I couldn't figure out or couldn't do it.
This year I feel all the options are there. Return, serve, serve and volley, come in, my backhand, everything is working to my liking. For that reason, I feel I'm a bit more relaxed mentally because I know it is there.
Yeah, I clearly want to do better than last year, there's no doubt about it. Halle I think helped me in the sense that I know that things are good on grass, you know. I'm not coming in from a bad Halle, a bad Wimbledon last year, and then I would have more question marks. I think Halle was able to settle things a bit down for me.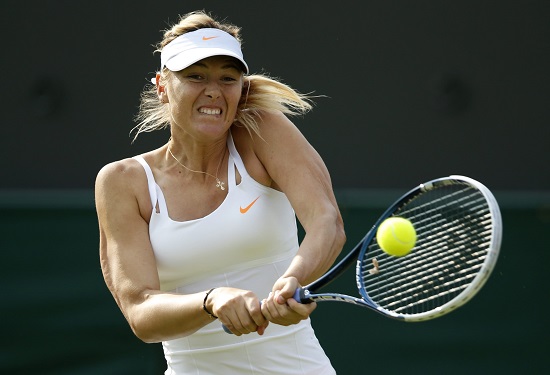 MARIA SHARAPOVA:
Q. What carries over from the emotions of the French Open championship for you to (Wimbledon)?
To be honest, it's such a quick turnaround, you get to celebrate for a day or so and you think about it. But when you transition here, when I got off the train in London, you change your mode, you change your thinking to you got to start from the beginning.
I don't like to come into this tournament thinking, I just won a Grand Slam. I like to challenge myself and be hungry. Always when I think about, you know, being overconfident or winning so many matches or having a great season, I don't know, I get a little bored in my mind. I want to challenge myself when I go out on the court. I don't want to think about what happened two weeks ago. I want to start from scratch.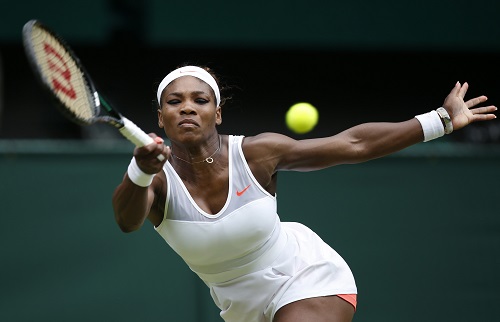 SERENA WILLIAMS:
Q. What feeling do you have when you come back here as someone who has won here as often as you have? How do those experiences carry forward into this tournament for you?
It carries a long way. It feels good. I feel good. When I came here, I just felt a sense of being home. I really like being here.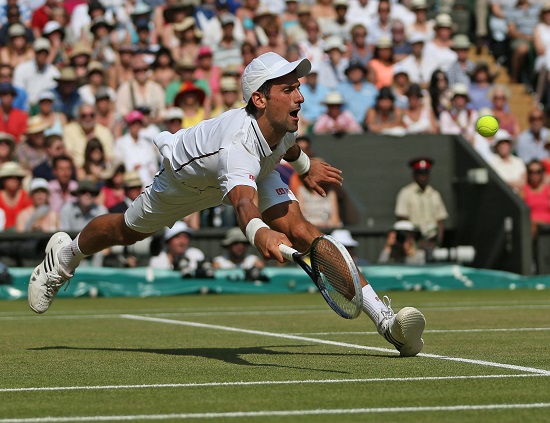 NOVAK DJOKOVIC:
Q. Taking into consideration what you were just saying about having some downtime after Paris, Boris' experience in your corner for the first time at Wimbledon, do you feel any different coming into this Wimbledon compared to some of the other ones? If so, how so?
Well, not significantly different because I've had in last two years similar situations where I lost to Nadal in finals 2012, and also last year in a five setter in semifinals. Those particular matches, and Roland Garros in general, has taken away a lot out of me emotionally.
So it was always important for me to take five, six days off to recharge. That's the reason why I haven't been taking part in one of the two lead up events. Coming here to London earlier trying to get used to the grass and practice. So generally the approach is more or less the same. But, of course, I do feel different having Boris on my side, having a player who made a mark in this sport, especially in this tournament. That's something I'm looking forward to experience during these two weeks.
RAFA NADAL:
Q. How does it feel for you to come back to a place where you've had great success already in the past, but not so much in the last two years? What does it mean for your confidence going into the tournament?
The sport in general is about victories. Is not about loses. That's my feel. In the end, everybody remembers the winner. Everybody remembers the victories, and nobody remembers the loses.
So doesn't matter if you play so bad for two months and you lose eight first rounds in a row and then you arrive to Wimbledon and you win Wimbledon. Nobody will remember about that two months that you played bad. Everybody will remember about your victory in Wimbledon. That's sport. That's the good and the bad thing of sport. The winner takes it all.
But obviously, talking about personal feelings, obviously winning Roland Garros is a lot of confidence for me and give me the possibility to play here with less pressure. That's always a positive impact, to have the chance to play better here.
Negative things, is true that I didn't play as much as I would like to play on grass for the last couple of years. I am not going to start from zero because I already played a lot in this surface in my career, but is like a restart. I am going to try to play well. I am going to try to play with the best attitude that I have. I am practicing that way, very positive every moment, playing my best in every moment, working in the things that I really believe that I need to work to play well here.
But as I say before, is a tournament you arrive to the first round, sometimes the match cannot be in your hands, because in the end is a surface that you don't have the time to control the match. You have two mistakes with your serve and you lose the serve, you have a lot of chances to lose the set and you are in trouble. That's the real thing of the grass. But for the rest, I am doing everything I think the right way to have a chance to play better here.