So the word is finally out. Andy Murray has announced that Amelie Mauresmo will be his new coach through the grasscourt season but the feeling is that it will be longer term. They have already discussed how much Mauresmo can travel through the year and they have agreement because she has to fit this in with her other commitments like being the captain for the French Fed Cup team.
She has made it clear that she is not going to travel constantly but more so like half a year
It is a fantastic choice and once again Murray has strayed from the norm. When he appointed Ivan Lendl he was one of the first players to appoint a tennis legend form the 1980's and '90's to be his coach. Soon the players were following suit eg: Roger Federer with Stefan Edberg and Novak Djokovic with Boris Becker and Kei Nishikori with Michael Chang.
"Andy contacted me a few weeks ago and we started to talk about this possibility to work, to be working together," said Mauresmo. "It's not really something that I was thinking doing when I stopped being a tennis player. Then we talked again a little bit more about how to do the things maybe about his game, about different things. We came up with the will from both sides to, yeah, to give it a shot."
The dynamic is certainly something different. Mothers have coached sons; there is Judy Murray herself who has coached Andy, Jimmy Connors' mother Gloria coached her son and currently Denis Istomin's mother coaches him on tour.
However there are not that many examples of non-mothers coaching on the men's tour. Andrei Chesnokov the Russian player who was top 10 was coached by a woman named Tatiana Naumko, Tim Mayotte was coached by Billie Jean King, Michael Llodra had Mauresmo for a brief time and Mikhail Kukushkin is coached by his wife Anastasia.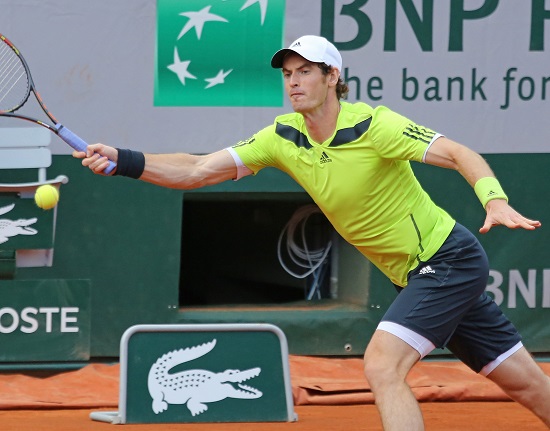 "It's probably something that you have to ask him at some point why he made this choice; we all know his mother was a big part of his tennis career," said Mauresmo. "I think he's maybe looking for something different, about emotions and sensitive things.
"It's not really interesting for me, this part of the story, to be honest. All I'm interested in is to be able to help him in his goals. That's about it. The rest is the story for you to write, I guess. But, yeah, for me it's a challenge. I want to take it."
Mauresmo said that the whole point is for him is to win more Grand Slams with his No.1 priority being his Wimbledon defence which is definitely not going to be easy.
"I'll help him as best as I can," she said. "When he contacted me, the point is not to say, okay, it has to work immediately from the word "go." No, the thing is that we want to do something in the midterm, because miracles, they don't happen, not overnight.
"Even though you can give him, I don't know, new dynamics, it will not happen overnight. I want the best for him. So that's good."