There are more chapters in a Rafa Nadal and Novak Djokovic rivalry than there are in a book by Dan Brown or Harlan Corbin. For the 41st time they will meet and this time it is in the final of the Internazionali BNL d'Italia, in the gladiatorial type arena that is the Foro Italico.
After being stretched in the earlier rounds Nadal swept past Grigor Dimitrov 6-2, 6-2 in what was almost a statement to the younger generation that suggested "hey don't mess with me, I may have had some close calls with you guys but it's still me, Rafa Nadal". Djokovic meanwhile, endured a bit of a brutal test from Milos Raonic before winning 6-7, 7-6, 6-3.
Djokovic was being rocked on his heel with the ferocity of Raonic's serve, which is only to be expected and he said that he "cannot recall the last time when I felt so helpless in the return games". It was a struggle to read the Canadian's serve.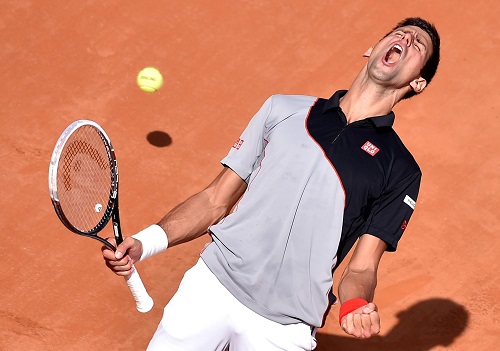 When they walk on court for the final the head-to-head is in Nadal's favour with 22-18. Nadal has won Rome seven times and is in his ninth final while Djokovic hopes to win a third title from five finals.
This tournament is the all-important lead-up tournament to Roland Garros, it always has been regarded that way so reaching the final or winning it is a massive confidence booster for the year's second major that is barely a week off; a point certainly not lost to Djokovic after his Raonic win.
"It gives me a lot of strength and belief that I hope I can carry into (the) final and the rest of the season," he said.
For Djokovic it is his 19th final at an ATP Masters 1000 and his 65th Tour level final as he chases his 44th career title. Nadal meanwhile will play his 40th ATP Masters 1000 final and his 91st career final. Like Roger Federer's amazing streaks of 23 consecutive semifinals and 36 consecutive quarterfinals at the four majors, Nadal is incredibly impressive on clay because beating Dimitrov gave him his 51st consecutive semifinal win on clay.
They have played in Rome four times, Nadal won in 2007, 2009 and 2012 while Djokovic won in 2011.
On the women's side of the event organisers are equally happy with the line-up because for the first time in nearly three decades there is an Italian in the Rome final. In a battle between "David and Goliath", Sara Errani will take on Serena Williams. Errani overcame Jelena Jankovic and Williams bookended her three set win over Ana Ivanovic with 6-1 sets.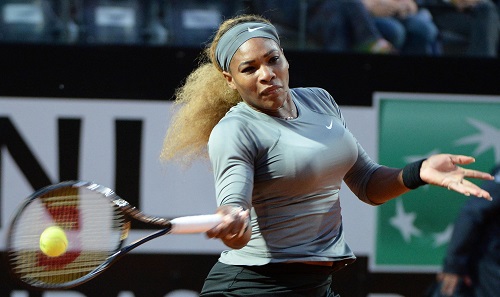 The last time an Italian woman reached the final was in 1985 when Rafaella Reggi won the title so Errani will use that and the crowd as additional motivation. "(The crowd) was unbelievable and I have no words to say what it was like to play on this court with this support. Amazing," she said after the semis.
But what a big ask it is going to be to beat Serena who she has never beaten in six meeting and in fact has won just 23 games against. Also, over the last three years Williams has been near invincible on clay having notched up a 52-2 win-loss record. However, she won't be taking things lightly and will need to shut out what promises to be a boisterous crowd.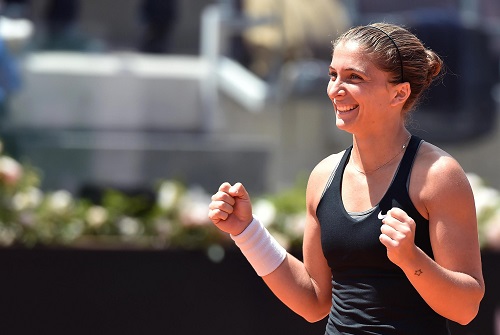 "She's taken her game to another level and has a lot of confidence having beaten two really good top ten players. I have a lot of work to do to beat her and she has nothing to lose," said Serena.
One question though. Are there any top ten players who are not really good?