Over the last week there has been so much talk about the hideous racist comments made by the owner of the LA Clippers basketball team. A man named Donald Sterling who thinks because he is a billionaire owner of a sports franchise he can say what he wants.
The man's racist comments, which he admitted to, has lead the NBA to ban him for life and fine him something like $2.7million.
Thankfully in tennis such deplorable behaviour is non-existent.
The NBA is pushing him to sell the basketball team and there are plenty of very wealthy people from the entertainment and sporting worlds who have been putting their hands up to buy the team. Sterling has said that he won't sell.
Too bad; the team should just be confiscated and sold to the highest bidder and the funds generated be split among charities for the underprivileged.
Now some of the people who have been indicating they'd like to buy the LA Clippers are the likes of Oprah Winfrey, Sean "Diddy" Combs, Matt Damon, Magic Johnson, Floyd Mayweather Jr, to name just a few.
So I began to I wonder who in tennis would have the funds and also be interested in buying the Clippers. Three people came to mind straightaway and all have the money to put up.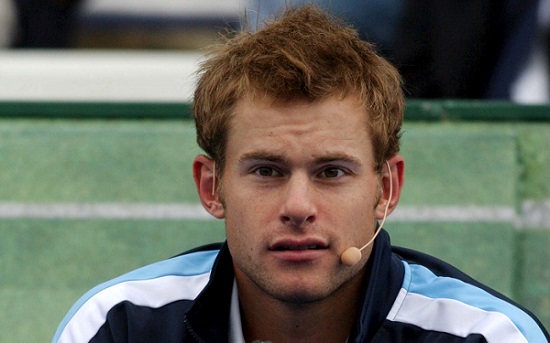 What about a consortium that includes Serena and Venus Williams and Andy Roddick?
Firstly the three of them are the best of friends and Serena and Andy have the same agent. Secondly Serena and Venus have a shareholding in the Miami Dolphins football team so there's a precedent. Thirdly, Roddick knows everything about American sport, so much so he is hosting a TV sports program on Fox. Fourthly, yup they'd have the money.
And they could have comedy legend Billy Crystal manage the team, after all, he is a basketball tragic, along with baseball – he is a part owner of the Arizona Diamondbacks.
Well what about that as an idea?
Hey you never know, it might give John Isner his only chance to play in an NBA team.