If advice was being sought, not to say that it is, from Novak Djokovic and Jelena Ristic as to where to go for their honeymoon or what music to play on their wedding day in the church, what could be a couple of suggestions?
You see their wedding could be just around the corner after comments made by Novak on a Serbian TV program.
Novak said to Jelena: "Jelena, enjoy it while you can. In a couple of months you will be changing your last name to Djokovic." There was a smile on his fiancé's face.
The two have been together for eight years and got engaged late last year. Jelena has been by his side where ever he plays and has been instrumental in guiding the Novak Djokovic Foundation which helps with humanitarian aid.
Now what would be a perfect selection for the wedding music as Jelena walks down the aisle? Would this famous one from Mendelssohn's A Midsummer Night's Dream work?
Or would Wagner's slightly more known Wedding March work better?
So, if as Nole has suggested their wedding is imminent where could they go on a honeymoon because it would be just about time for the clay court season?
They could stay in Monte Carlo at their apartment and overlook the blue Mediterranean Sea and then he could take a quick stroll down to the Monte Carlo Country Club for matches and practice.
What about the Eternal City? The Internazionati BNL d'Italia in Rome would be magical but then it would also be difficult to pass up the City of Lights and Love, Paris, and what better honeymoon would there be for them than Novak winning Roland Garros.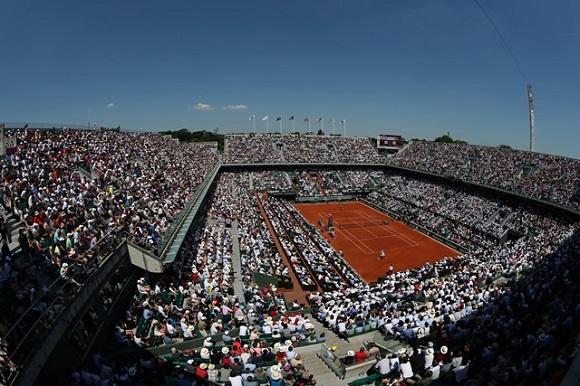 Wherever they go and whatever they choose, there is no doubt this is a love match.