Roger Federer suggested that it is kind of weird for him to have engaged the services of Stefan Edberg as his new coach on a couple of different counts.
One, he always saw Edberg as a person to look up to and two, the ATP Sportsmanship Award is named the Stefan Edberg Sportsmanship Award because he won it so many times. You see the thing is that Roger has won his fair share of that specific award.
"I think I won it more than he did," said Federer laughing. "That's my favourite thing about the award. No, but I'm joking.
"Obviously he was a role model for me growing up, the way he conducted himself on the court, away from the court, in the press room. I learned a lot from him, and it's nice to have him in my corner and be able to just speak to him and be inspired by, you know, what he says about the game today and about how it used to be for him maybe, telling me stories.
"Just to spend time together for me is a big deal. I hope it's going to be a successful partnership as we move along."
Unlike many top players Federer never looks over to his supporter/s box, and that's not likely to change even with Edberg there now.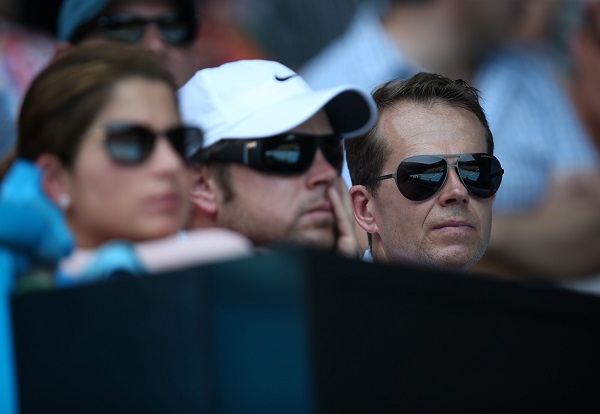 "I realize after a set I didn't look up once yet," commented Federer. "I better check if he's actually sitting there. I did see them. He was wearing sunglasses. Okay, he is there.
"No, I don't look up much. I stopped doing that way back when because I said you just can't be dependent on these entire looks all the time. Being coached from the sidelines, that's not how I grew up.
"I feel like it's like in school, you know, you do your work. At home, you get ready for the test, and then the test, you don't cheat and you try to do your best score.
"I see it the same way in tennis. Clearly, when I did look up, I, you know, it's nice seeing him sitting there. Even if he wouldn't be my coach it would be nice. Plus he's in my corner, it's great."