Reasons behind the project
At the dawn of a most promising career, Félix wishes to combine his performance with a personal commitment, one linked to his family background and his education, one that goes beyond just playing tennis.
Félix's objective is to give meaning to his career and have a positive impact that reaches further than the tennis courts.
He has therefore decided to commit himself to a cause that is close to his heart: building a better future for the younger generations in Togo, his father's home country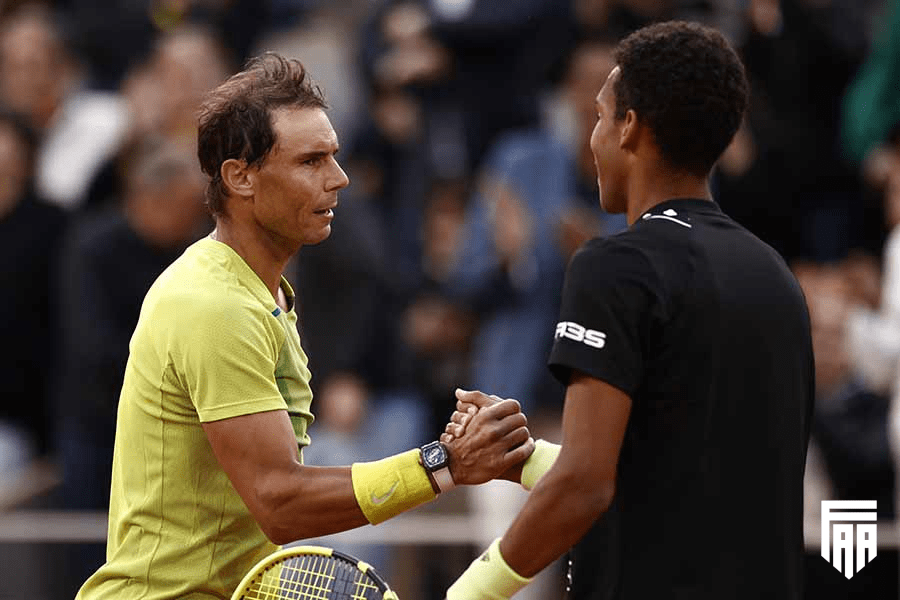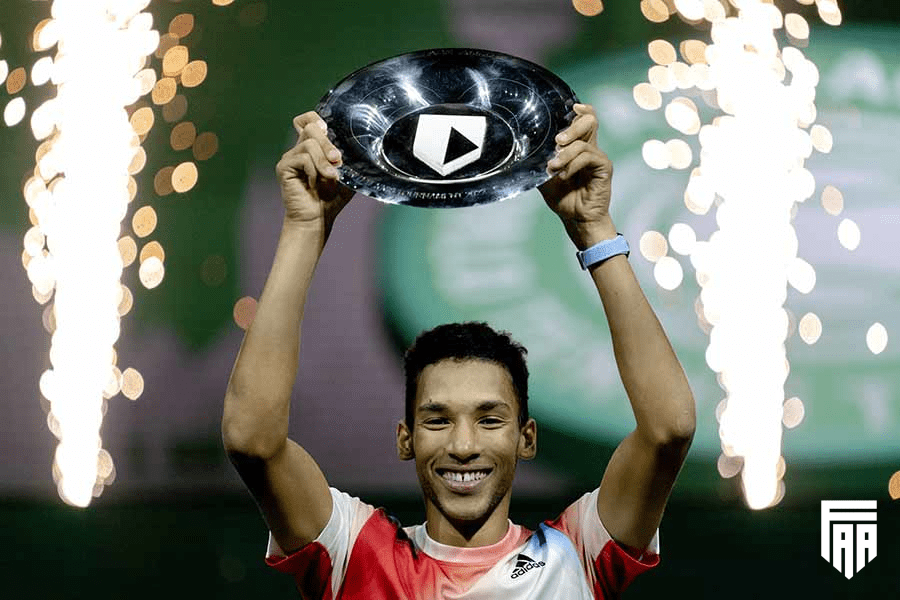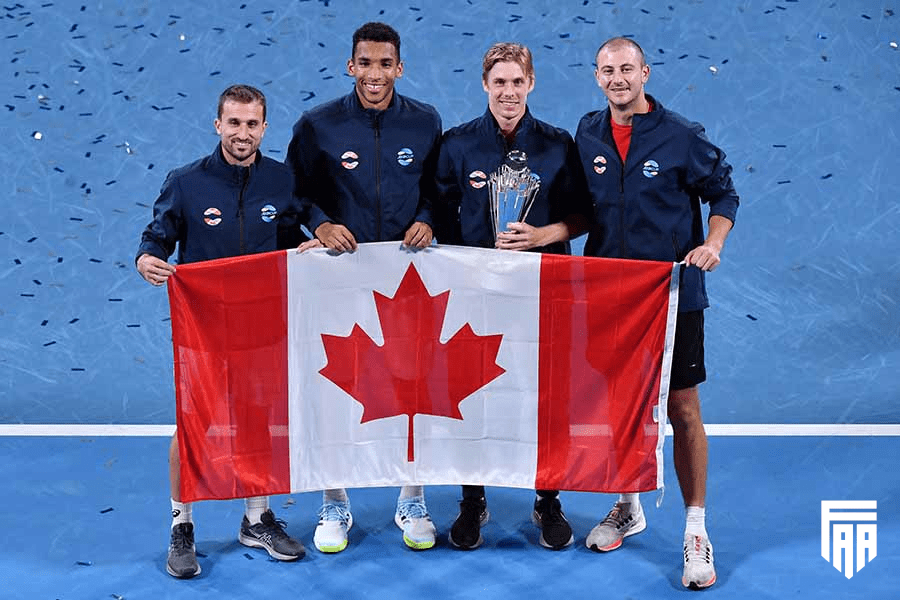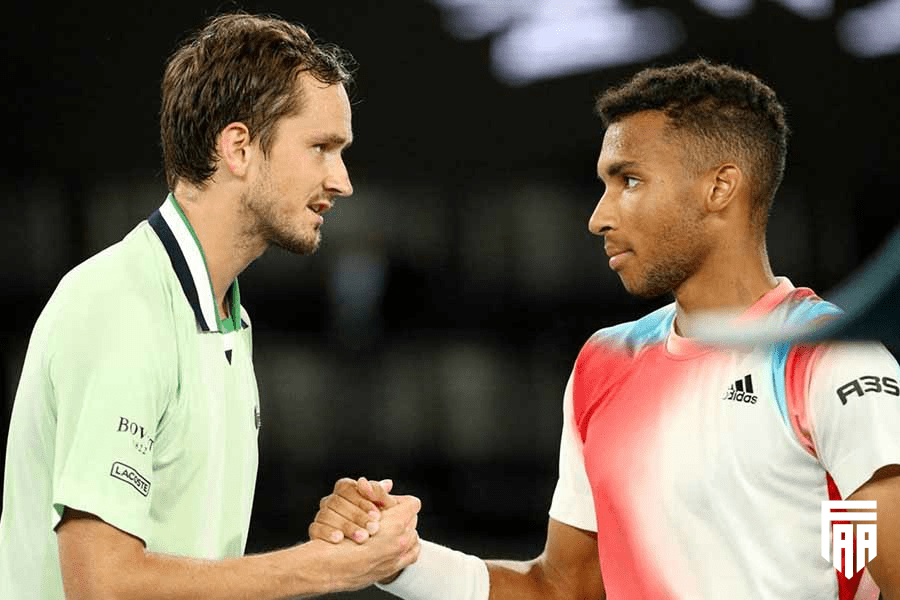 With this project, I give meaning to my career. Tennis is an incredible sport that teaches me many values, including hard work, perseverance and humility. I carry these values with me when I leave the tennis court, in order to have a positive impact as a citizen of the world. I contribute to the future of young generations, especially the most disadvantaged, and I am happy to be able to do this through tennis.
Discover Félix's Video
The Numbers
Since 2020, every point counts for Félix.
For each point won this season, Félix will donate $5, which BNP Paribas will match with $15.
The project, and the counting of Félix's points, since January 3, 2020, the day of his first 2020 match, at the ATP Cup in Australia.
In 2020, Felix scored 4904 points, 4969 points in 2021 and 6613 points in 2022.
Follow with us his points for 2023 :
The creation of 5 educational support groups for children*
The distribution of 3 school kits for an entire school year*
Allow 3 out-of-school adolescents to receive vocational training to help them find a job*
Allow the distribution of teaching materials to four schools for an entire school year*
* This is an example of the benefits
2,500 children supported by the project
The money raised will finance the EduChange programme, set up by the NGO CARE to improve the conditions of young people in the Kara region of Togo.

The project is based on three key focuses:
Protection of children's rights
Access to education
Access to sport
The aim of the project is to earn as many points as possible, in order to provide school kits, training, medical and psychological assistance, academic and sports equipment, etc. More than 2500 children now benefit from the #FAAPointsForChange. project, of whom 60% are young girls
Support the program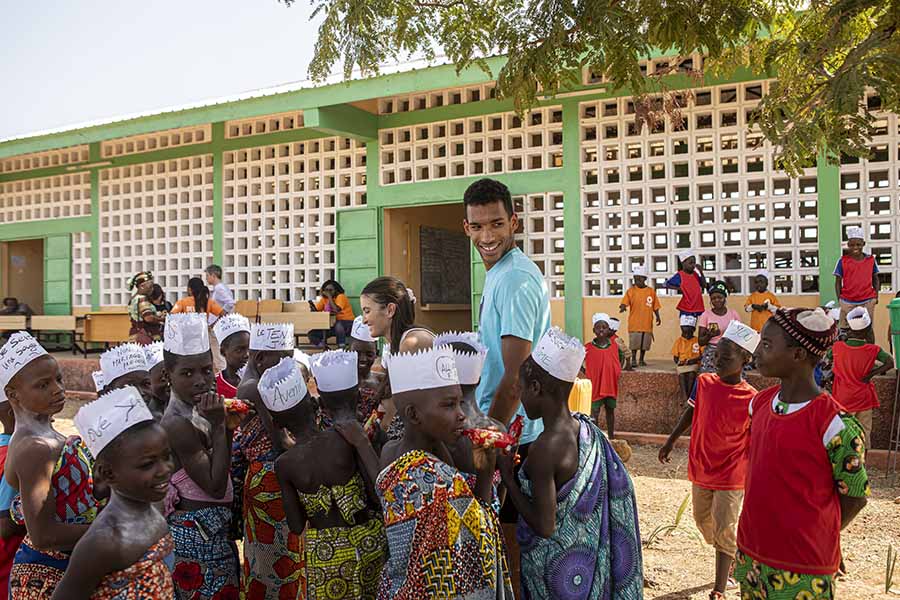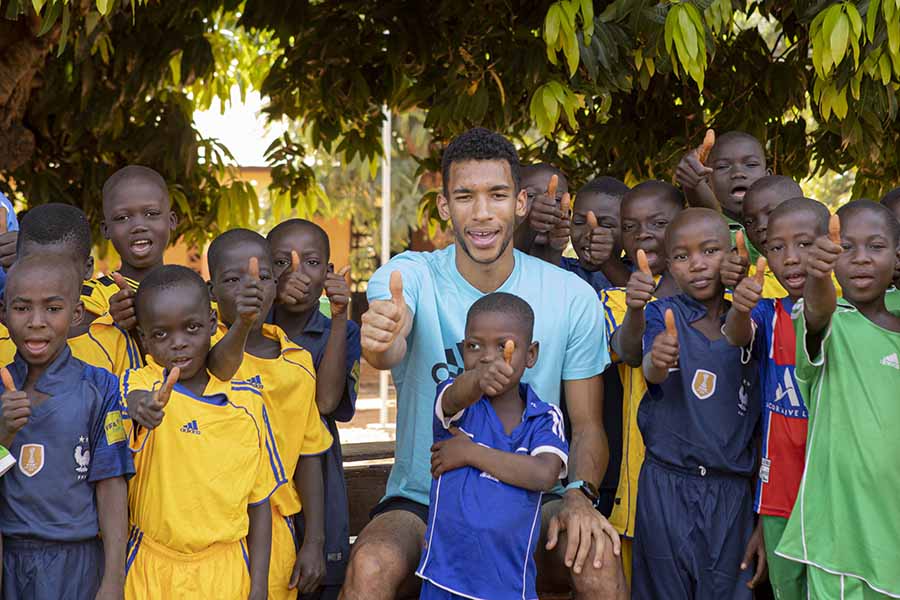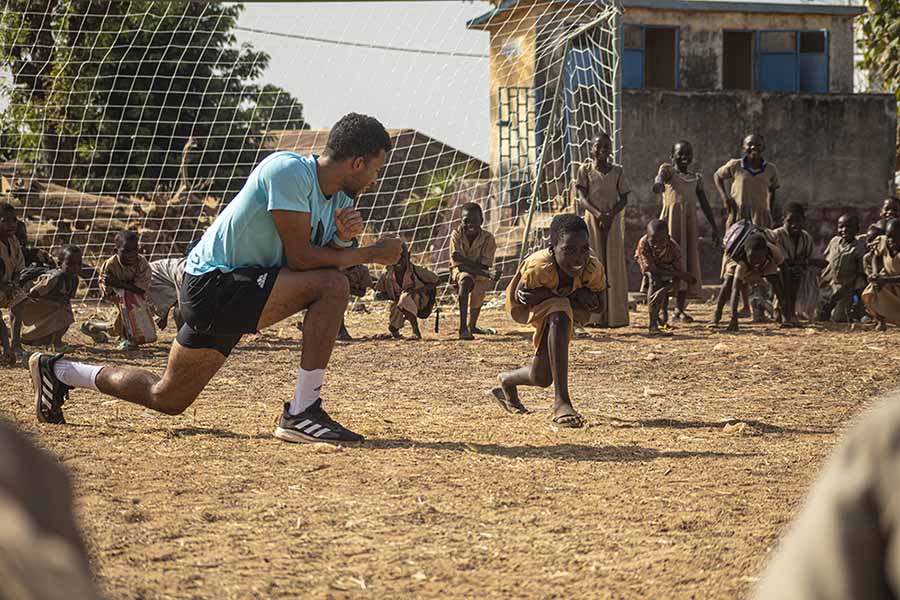 In December 2022, Félix Auger-Aliassime travelled to Togo to see the progress achieved by the FAApointsForChange programme. The young Canadian visited villages where the project supports Togolese youngsters and met some of the children whose daily lives he helps to improve through his on-court prowess.
For three years, I was sent photos and reports, but that's not the same as being able to experience it, to feel it, to speak directly to the young people who benefit from the programme. It's amazing to see that we can change their lives. During the trip, I also saw areas that could be improved or refined. This is just the beginning. I'm hoping to build something solid here.