This day after day by We Are Tennis by BNP Paribas looks back on a week marked by Gaël Monfils' new game and one of Kurt Cobain's guitars sold at an auction.
Monday, June 22nd
The start of the week was truly rock'n'roll: one of Kurt Cobain's guitars was sold for 6 million dollars at an auction, and Grigor Dimitrov, Viktor Troicki and Borna Coric all announced that they tested positive for Covid-19. Going at a slower pace, Andy Murray played a slower melody as he positively spoke about his future: « Playing the Grand Slam tournaments will be my priority, the calendar is complicated but I understand why. If I have to show up with only one person, it could work out. I'd probably go with a physio, knowing that the coaching can be done remotely. » And what about Mama Judy, then?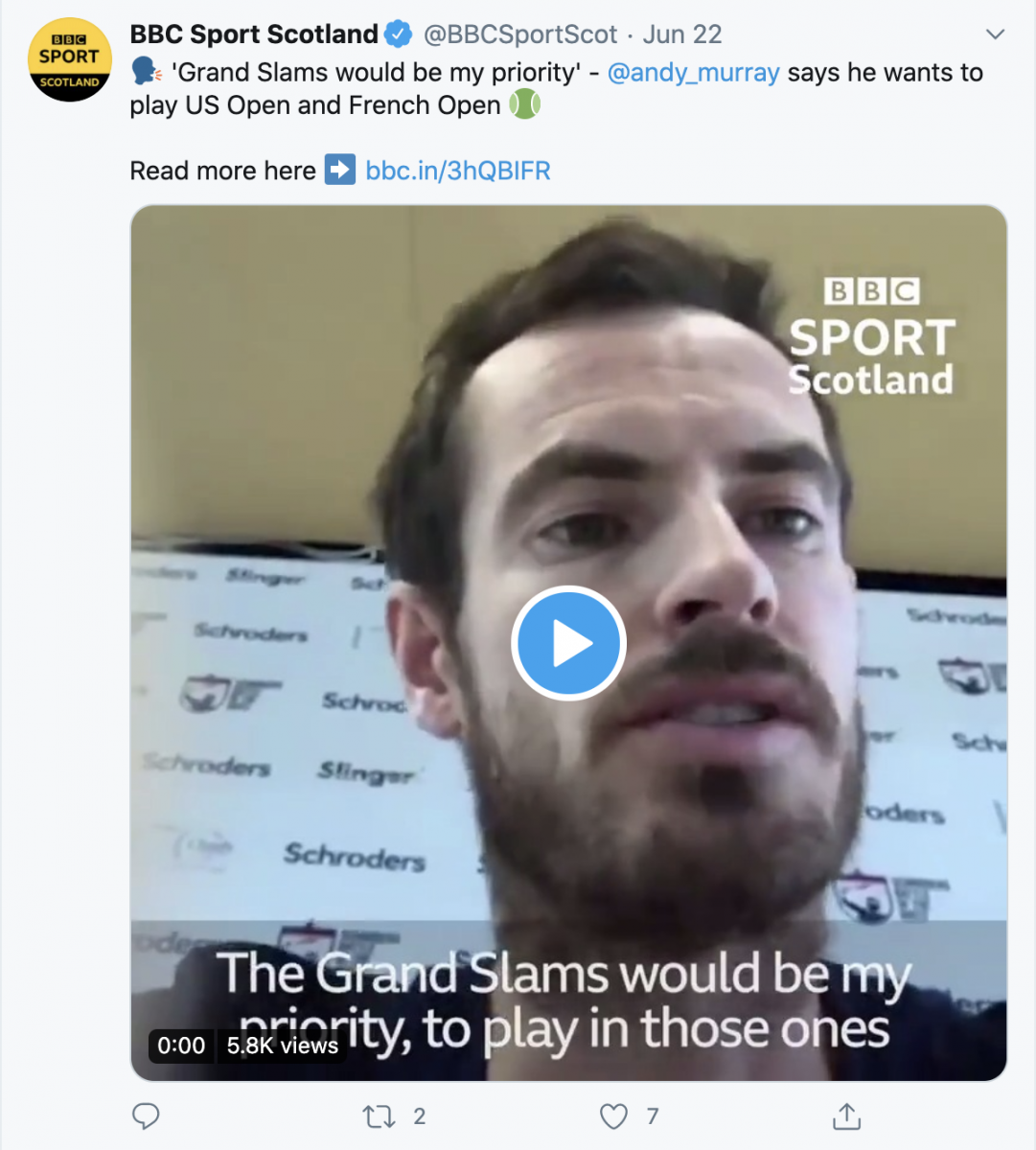 Tuesday, June 23rd
Hop, the triangle turned into a square: just like his colleagues, Novak Djokovic announced that he tested positive for the coronavirus! In these conditions, the final of the Adria Tour was obviously cancelled, while on the other hand, Murray was back hitting the ball on the court - for the first time since November 2019! - against Liam Broady at the « Battle of the Brits » (a 100% British exhibition tournament). Meanwhile, Stan Wawrinka went horse riding with his daughter and posted pictures on his Twitter account. These two know where they are going, unlike this 60 year-old man from Marseille, who placed his blind faith in his GPS device and ended up in… the waters of the Old Port of Marseille. Enough to ask questions to the brand making the device, but also to the seller, and to the city. The trial already sound like a long one.
Wednesday, June 24th
A moment of silence for Patricio Rodríguez and his relatives, as the first Chilean to take part in the Australian Open sadly passed away at the age of 81. As an homage, Sofia Kenin defeated Alison Riske in the Charleston exhibition tournament. However, a restorer did everything wrong as he disfigured an expensive copy of The Immaculate Conception of Los Venerables from the Spanish master Murillo, which was only meant to be cleaned. Instead of which, the painting now shows a face which a child could have drawn. Improvising on a work of art which isn't yours, what a strange idea…

Thursday, June 25th
What would you think about a restaurant where you could dine on your own? That's Linda Karlsson and Rasmus Persson's idea, as the two Swedish owners of a micro-restaurant are offering a meal to eat on your own in their restaurant. To avoid any risk of contamination, the food is served via a zip-line. But there's no need to reserve, as the place is already booked until August. Ekaterina Alexandrova will be able to work on her tweener, as she doesn't seem to master the skill.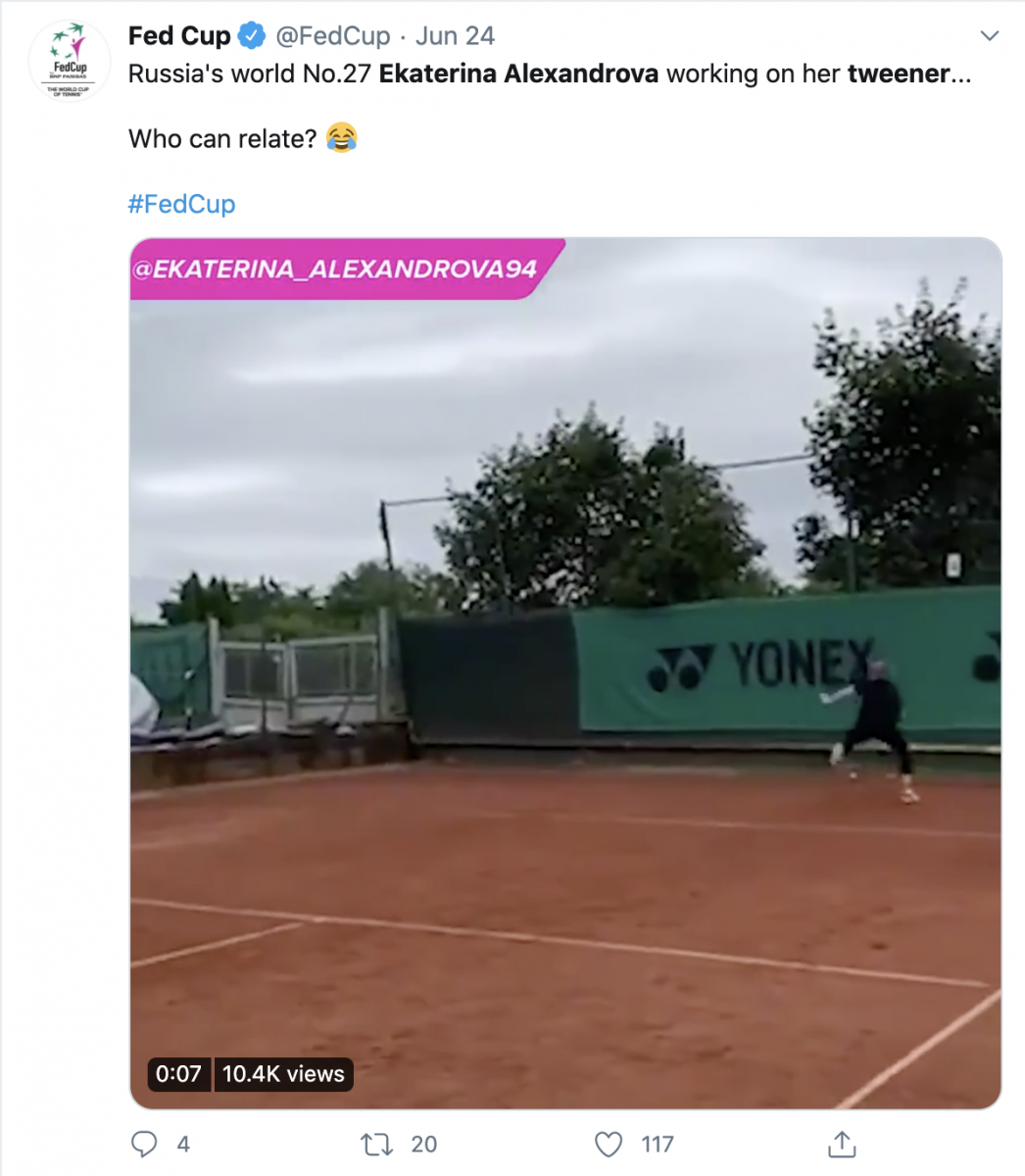 Friday, June 26th
The happy story of the end of this month. Saniniu Laizer, a miner in the north of Tanzania (East Africa), became a millionaire overnight after finding two precious stones which respectively weigh 9,27 and 5,10 kilograms. The government awarded his 2,96 million euros for his stones. Or 25% more than the sum given to the country which will win the Davis Cup, which has been postponed to next year. By the way, Goran Ivanisevic has also tested positive for Covid-19. So carry on with your good habits, please.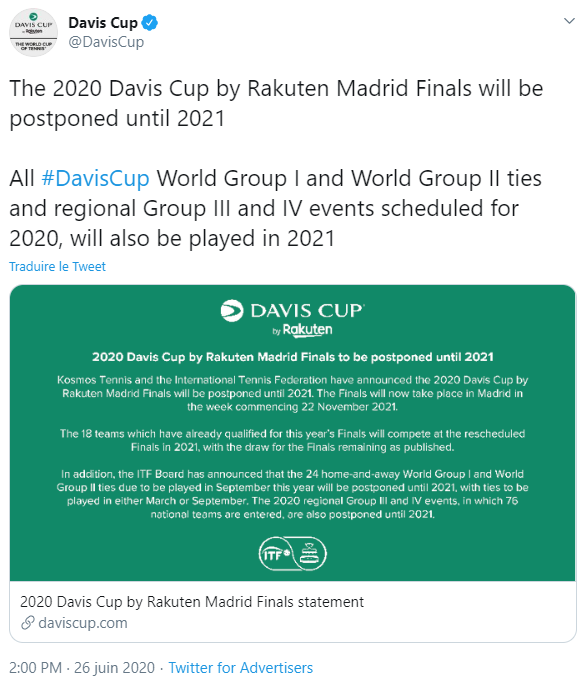 Saturday, June 27th
Toni Nadal is scared. Not of the mules which were caught on a French highway, close to Besançon, with 65 kg of marijuana hidden in four coffins. But for his nephew, who is now hesitating on whether he should take part in the US Open, and for his physical fitness now that he's over 30. « I spoke to Rafa and he's hesitant, he told me that what they had done with the calendar was pretty ugly. It's an improbable calendar for players of the age of Djokovic, Rafa or Federer, if he could have played. Playing every week before a Grand Slam tournament is not reasonable, a young player can do it, but not the guys of the Big 3. » Will we see the end of the supremacy?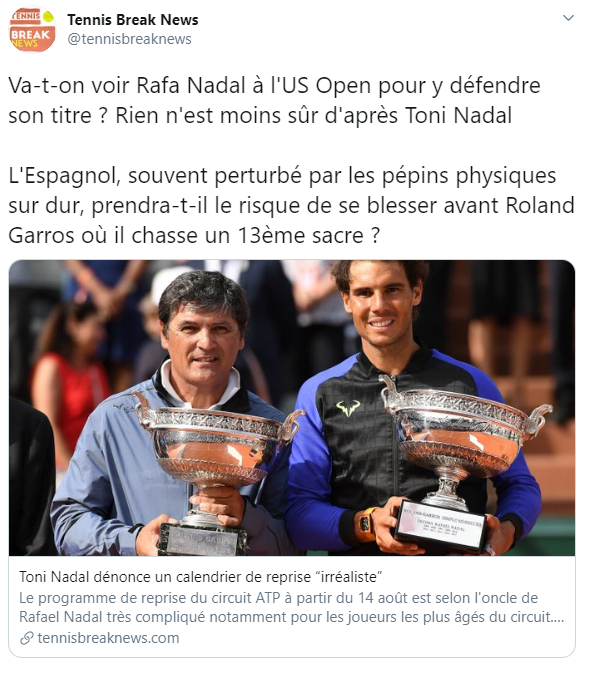 Sunday, June 28th
We already know that Burger King sandwiches are not the most healthy food, but what can we say about their new « Croissan'wich » where a croissant is replacing the bread… There's no need to hand one to Tomislav Brkic for him to heal of the coronavirus which he tested positive for, while the Bosnian attended Janko Tipsarevic's exhibition tournament in Belgrade. As a consequence, Kristina Mladenovic cancelled her flight for Serbia. Gaël Monfils also announced that he won't be going to the competition organized by Dominic Thiem in Austria. Instead, the Frenchman invented a new game with his sparring-partners. Quickness and precision needed!
By Florian Cadu